Description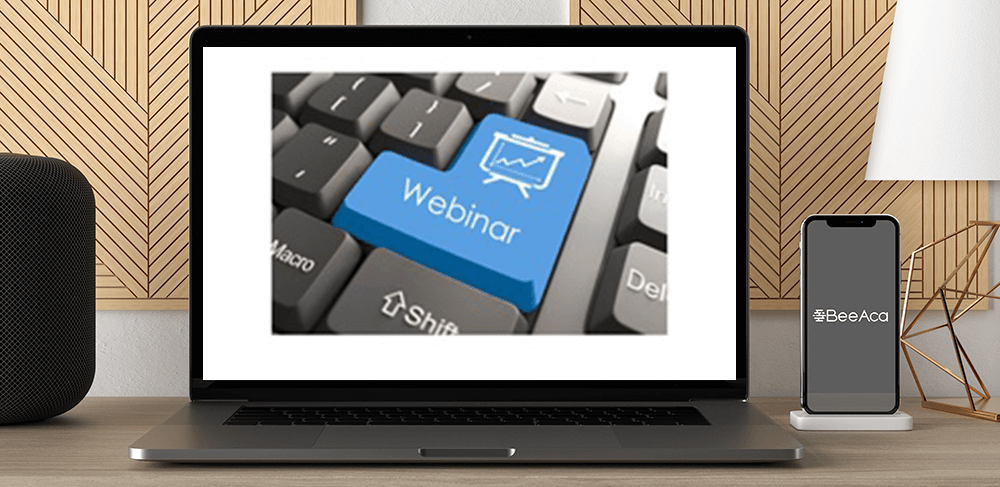 2020 Thurgood Marshall's Coming! by Brian T. Guthrie, Anna Marie Thatcher, T. Mychael Rambo, Marie A. Failinger, Donald M. Lewis, John M. Stuart
Salepage : 2020 Thurgood Marshall's Coming! by Brian T. Guthrie, Anna Marie Thatcher, T. Mychael Rambo, Marie A. Failinger, Donald M. Lewis, John M. Stuart
Archive : 2020 Thurgood Marshall's Coming! by Brian T. Guthrie, Anna Marie Thatcher, T. Mychael Rambo, Marie A. Failinger, Donald M. Lewis, John M. Stuart
Course Download Size :
May 17, 2019 marked the 65th Anniversary of the U.S. Supreme Court decision in Brown v. Board of Education of Topeka, which legally ended racial segregation in the schools of the United States. The lead attorney for the plaintiffs in the cases that, together, are now known as "Brown," was Thurgood Marshall, a passionate and embattled civil rights lawyer.
Thurgood Marshall is one of the giant figures in the history of American jurisprudence. He was born into poverty and grew up in the Jim Crow racism of the early twentieth century. He became the first African American Solicitor General of the United States and then the first African American to serve as an Associate Justice of the United States Supreme Court. Marshall was called "Mr. Civil Rights" by some, but he never wanted to be known as a "civil rights leader." He saw the law as the arena where minorities and oppressed citizens could find relief, and he wanted to be known first, last and always as a lawyer. In the end he was a powerful, resourceful and successful advocate for individual human and civil rights and his life serves as a model for tenacity in the face of overwhelming odds.
Thurgood Marshall's Coming!, featuring T. Mychael Rambo, portrays Marshall as an old man on the eve of his retirement as he ruminates and relives past trials and victories. Marshall was a master of language, storytelling and imitation and the play uses all of these to create a powerful solo presentation. His sense of humor and equanimity balance some of the bitterness he felt in his long journey and his legal arguments and rhetorical style are at once evocative and entertaining. Using Marshall's own writings and reflections, the movie explores the discrimination he faced as he tried to enter law school, practice as a lawyer and defend the civil rights of others.
The movie shines a light on prejudice in the legal profession and the barriers to hiring that prevent full participation of lawyers of color, women and those with other nationalities of origin, religious and sexual orientation – with the hope of eliminating these biases in the legal profession. One of the best compliments received from one lawyer attending the program was, "The program made me feel what it was like to be Thurgood Marshall." We believe feeling what discrimination is like is a step to helping lawyers to overcome their prejudices.
The movie is followed by a filmed panel discussion. Attendees are asked to focus on the issues demonstrated in the play relating to the ABA Model Rules of Professional Conduct and The Diversity Policy of the American Inns of Court.
MARSHALL CLE MATERIALS (1.4 MB) 43 Pages Available after Purchase
Brian T. Guthrie, Esq.
BRIAN T. GUTHRIE, ESQ. is Of Counsel with Mattioni, LTD in Philadelphia, Pennsylvania. With nearly forty years experience at the Pennsylvania bar, Mr. Guthrie's practice includes assisting lawyers and law firms achieve success in a setting mindful of the tradition of the law as a learned profession. He believes lawyers can attain professional fulfillment by synthesizing several dimensions in which they work every day.
"Competence" and "integrity" are easily mouthed as platitudes, but a refined understanding of what they are and how they are achieved makes for a law practice that is personally satisfying. It also provides a competitive advantage when vying for a limited number of clients with what often seems to be a limitless supply of lawyers. He believes that the skill development that comes with a true understanding of what it is that lawyers actually do, together with a firm grasp of the relevant ethical considerations is not only personally rewarding, but also makes good business sense.
Mr. Guthrie has worked in numerous areas of the law and achieved the coveted highest peer rating awarded by a major law publisher. His professional experiences include partnership in a major law firm, acting as senior in-house counsel to a Fortune 500 Company, representing a major city and working in a small law firm. His litigation experience includes representation in both state and federal courts throughout the United States and includes jury trials, arbitrations and appellate matters.
He is admitted to practice before the U.S. Supreme Court, the U.S. Courts of Appeal for the First and Third Circuits, the U.S. District Courts for the Eastern District of Pennsylvania and the Eastern District of Tennessee. Mr. Guthrie has also represented clients in state courts in Illinois, New Jersey, New York, South Dakota and Tennessee. Mr. Guthrie holds a B.B.A. from Temple University and a J.D. from the James Beasley School of Law – also at Temple University in Philadelphia. Mr. Guthrie is listed in Philadelphia's Top Lawyers: The Definitive Guide to Legal Representation in Philadelphia.
Anna Marie Thatcher
ANNA MARIE THATCHER is the Owner and Managing Producer for Periaktos Productions and is the producer of all of their CLE Theatre programs and movies. She is an attorney and has worked for forty-five years with artists and visual and performing arts organizations as an arts consultant, producer and director. She is the co-author, producer and director of Clarence Darrow: Crimes, Causes and the Courtroom, Maxims, Monarchy and Sir Thomas More and Impeach Justice Douglas!, the live CLE Theatre programs and CLE movies of the same titles presented by Periaktos Productions. She is the co-author of the script for their stage production and movie version of Thurgood Marshall's Coming!
Anna Marie is a licensed member of the Minnesota Bar and continues to work with artists and nonprofit arts organizations She holds a B.A. from Dakota Wesleyan University (Mitchell, SD), an M.A. in Theatre from the University of South Dakota, and a J.D. from Hamline University School of Law (St. Paul, Minnesota). She is a member of the ABA, the Minnesota Bar Association and ACLEA (Association of Continuing Legal Education) and is listed in Who's Who in American Law. Anna Marie also serves as volunteer for non-profit organizations with formation and tax exemption issues and serves on the Advisory Board of the Black Hills Film Festival. She served for 20 years on the Board of the Black Hills Playhouse Alumni Association as its president, initiating and managing several major projects over that time to raise funds for the Playhouse. She continues to produce independent CLE programs and theatrical productions and makes her home in the Black Hills of South Dakota.
T. Mychael Rambo
T. Mychael Rambo who portrays Thurgood Marshall, makes his home in Saint Paul, Minnesota and is a Regional Emmy Award winning actor, vocalist, arts educator and community organizer. He has made an indelible mark in the Twin Cities, performing countless principle roles at numerous theatres, including Penumbra, the Guthrie, Ordway Theatre, Illusion Theatre, Mixed Blood, Park Square Theatre, Children's Theatre, Ten Thousand Things, Theatre Latte Da and Minnesota Opera. He has toured nationally and internationally, and his stage credits include Carnegie Hall and performances in Africa, Europe and South America. He has appeared in several feature films, including "The Cure," "Justice," "Crossing the Bridge" and "Wooley Boys" and in local and national television commercials, as well as in the HBO mini-series "Laurel Avenue" and "Equinox." He is an Associate Professor of Theatre Arts and Dance in the College of Liberal Arts at the University of Minnesota and has conducted numerous artist residencies for COMPAS, Young Audiences, the Minnesota State Arts Board and VocalEssence. As a recording artist, Mr. Rambo has released two popular CDs, "Simply" – a collection of jazz standards, and "The Gift; A Christmas With Love," a selection of original and holiday classics. He has had the great honor of singing the National Anthem for both President Barack Obama and former President Jimmy Carter. Mr. Rambo is the recipient of the 2010 Sally Award in Arts Education, presented by the Ordway Theatre, and the 2010 Minnesota Black Music Award. His numerous other honors and awards include Young Audience Artist of the Year, McKnight Theatre Artist Fellowship, Minnesota State Arts Board Artist Fellowship, Bush Finalist and both the University of Minnesota Century Council Community Award and Outstanding Community Service Award.
Mr. Rambo is also a dedicated community volunteer and works closely with many groups, including the African American AIDS Project, African American Family Services, Peace House Foundation, Arm in Arm in Africa and the Urban League. One of his great-aunt's favorite sayings was "Service is the rent due for living on this planet." Mr. Rambo, who views himself a "citizen of the planet," has spent a great deal of his professional life giving back as an arts activist and community organizer – seeking and engaging social change through the mediums of theatre, performance art, spoken word and song. He firmly believes that we are all powerful agents of change. Each of us through our creativity, personal efforts and life force has the power to be and create the change we want to see in the world.
Marie A. Failinger, Esq
Marie A. Failinger is a Professor of Law at Mitchell Hamline University School of Law in St. Paul, MN and is the Editor-in-Chief of The Journal of Law and Religion. Among her professional associations, she serves as secretary of the governing board of the National Equal Justice Library and the Editorial Council of The Journal of Lutheran Ethics and has served on the Executive Committees of the AALS Sections on Professional Responsibility, Law and Religion and Poverty Law.
Her public service includes membership on several committees of Minnesota Women Lawyers and on the governing boards of Central Minnesota Legal Services, Church Innovations Institute, Lutheran Innovations and the American Indian Policy Center, as well as being a member of several advisory groups. She has published extensively in legal and theological journals in professional responsibility, constitutional law, women's issues, law and religion, and poverty law. Professor Failinger holds a J.D. from Valparaiso University School of Law and an LL.M. from Yale Law School. She has served as a visiting fellow at the University of Chicago Divinity School and, prior to teaching, she was a managing attorney at Legal Services Organization of Indiana.
Donald M. Lewis
Donald M. Lewis served as the tenth Dean of Hamline University School of Law. Before joining Hamline as Dean and Professor of Law, Dean Lewis co-founded Halleland, Lewis, Nilan & Johnson. He was an adjunct faculty member at Hamline from 2004-2008, and he previously taught at William Mitchell College of Law. He stepped down in the fall of 2013 as Dean at HUSL to return to private practice at Halleland.
Dean Lewis was a trial lawyer for nearly thirty years. At Halleland Lewis, his practice has centered on employment litigation and white-collar criminal defense. He is a fellow of the American College of Trial Lawyers, a member of the American Law Institute, and a member of the American Bar Association. He is a co-founder of the Minnesota Association of Black Lawyers and has served on the Board of Governors of the National Bar Association. Prior to his career in private practice, Dean Lewis served for six years as an assistant U.S. attorney in Minnesota and was a trial attorney in the U.S.
Justice Department. He also was an attorney at Popham Haik before co-founding Halleland, Lewis, Nilan & Johnson. Dean Lewis holds a bachelor's degree from Northwestern University and a J.D. from Harvard Law School.
John M. Stuart, Esq
JOHN M. STUART was the Minnesota State Public Defender from 1990 to 2014, supervising a state public defense system in which 700 lawyers and support staff represent 175,000 clients a year. Prior to that he was a trial court public defender for 12 years. Stuart has served as Co-Chair of the American Council of Chief Defenders and taught at the National Defender Leadership Institute. In Minnesota, he has worked on numerous statewide task forces dealing with racial fairness, drug and sex offender sentencing, child welfare and juvenile justice. He holds a B. A. from Haverford College (Haverford, PA) and a J.D from the State University of New York Law School at Buffalo, where he was a volunteer law clerk for the Attica Brothers Legal Defense. Stuart retired in 2014 and is still active in the justice system, continuing to work on creating more drug courts and treatment programs for nonviolent offenders as an alternative to jail time.
2020 Thurgood Marshall's Coming! by Brian T. Guthrie, Anna Marie Thatcher, T. Mychael Rambo, Marie A. Failinger, Donald M. Lewis, John M. Stuart