Description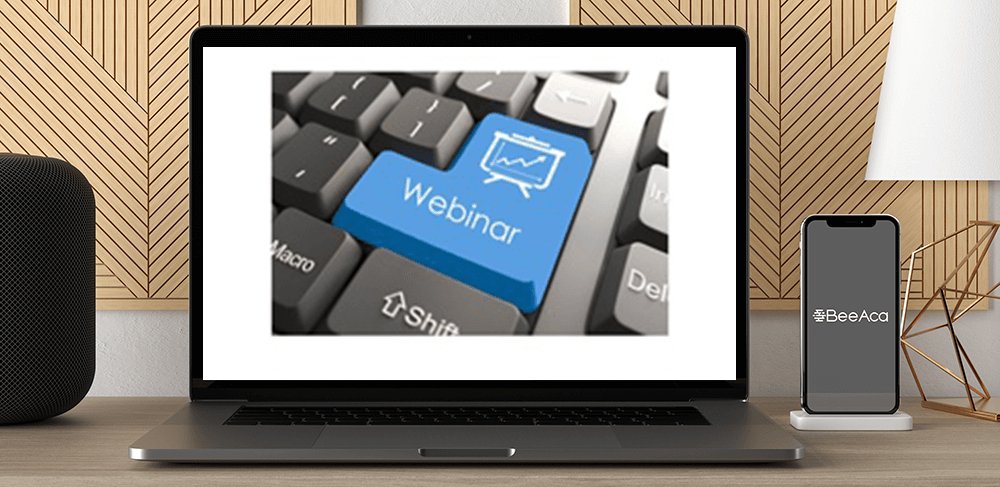 2021 Annual Workers' Compensation Institute by Michael Banahan, Harsh Bhasin, Cara Harris, Patrick Platter, B. Korte, Matthew Murphy, Colleen Vetter, Alisa Warren
Salepage : 2021 Annual Workers' Compensation Institute by Michael Banahan, Harsh Bhasin, Cara Harris, Patrick Platter, B. Korte, Matthew Murphy, Colleen Vetter, Alisa Warren
Archive : 2021 Annual Workers' Compensation Institute by Michael Banahan, Harsh Bhasin, Cara Harris, Patrick Platter, B. Korte, Matthew Murphy, Colleen Vetter, Alisa Warren
Course Download Size :
8:30 – 9:20 AM | UPDATE FROM THE DIVISION
Speakers: Colleen Joern Vetter, Division Director, Missouri Division of Workers' Compensation, Jefferson City; Harsh Bhasin, Project Director, Missouri Division of Workers' Compensation
This session will include a Division Business Operational Update as well as a Modernization Program Update.
9:20 – 10:10 AM | SO, YOU LOST? SHOULD YOU APPEAL? PRACTICE BEFORE THE LABOR COMMISSION & THE COURTS
Speaker: Patrick J. Platter, The Law Firm of Neale & Newman LLP, Springfield
This program covers appeals necessary when parties lose at the Division. Appeals before the Labor Commission and appellate courts have different purposes and procedures. This program covers both, with subjects ranging from pre-appeal evaluation to final briefing and oral argument.
10:10 – 10:20 AM | BREAK
10:20 – 11:10 AM | OCCUPATIONAL DISEASES, INCLUDING COVID
Speaker: TBA
11:10 AM – 12:30 PM | LUNCH
12:30 – 2:10 PM | CASE LAW UPDATE
Speakers: Michael F. Banahan, Evans & Dixon, LLC, St. Louis; B. Michael Korte, The Korte Law Firm, Webster Groves; Cara L. Harris, Missouri Attorney General's Office, Springfield
2:10 – 2:20 PM | BREAK
2:20 – 3:10 PM | UP IN THE (SMOKE FILLED) AIR . . . MEDICAL MARIJUANA'S UNCERTAIN IMPACT ON MO WORKERS' COMPENSATION
Speaker: Matthew W. Murphy, Vessell Bridges Murphy Law Offices, Columbia
This presentation will focus on Missouri Medical Marijuana Law, Amendment XIV of the Missouri Constitution as well as recent changes to Chapter 287's drug penalty provisions (Section 287.120.6 RSMo.) Effective August 28, 2017, MO changed several provisions of Chapter 287. One of the more significant changes involved that application of the drug penalty provisions to include a presumption of penalty upon showing of a positive screen for illegal drugs. The following year, Missouri voters approved an amendment to the Missouri Constitution that provided for the legal production, possession and consumption of marijuana for medical purposes. This discussion will dive into the two provisions and flesh out the interplay between the two bodies of law.
3:10 – 4:00 PM | ELIMINATION OF BIAS
Speaker: Dr. Alisa Warren, Executive Director, Missouri Commission on Human Rights, Jefferson City
Michael Banahan
Evans & Dixon, LLC
Michael Banahan has extensive experience handling Workers' Compensation matters in the education, government and manufacturing sectors. His case experience includes assaults, violent acts, back injuries, fatalities, head injuries, heart attacks, infectious diseases, musculoskeletal disorders, neck injuries, paraplegia/quadriplegia, permanent disability, pulmonary disorders and respiratory conditions.
Mr. Banahan is a member of The Missouri Bar, the Illinois Bar Association, the Bar Association of Metropolitan St. Louis, the Missouri Bar Workers' Compensation Committee and the Missouri Organization of Defense Lawyers. Mr. Banahan is on the Management Committee for Evans & Dixon. In addition, he has lectured extensively on Missouri Workers' Compensation and employers' rights
Harsh Bhasin
Project Director
Missouri Division of Workers' Compensation
Harshdeep (Harsh) Bhasin joined the Workers' Compensation modernization program as a Project Director in October of 2019. Mr. Bhasin has over 13 years of IT experience, of which eight years has been focused on managing multiple large and complex state government projects. Harsh has provided Program/Project Management and Project Delivery services to various State of Missouri agencies, State of Vermont's Green Mountain Care Board (GMCB) and Montana Department of Public Health and Human Services. He is passionate about the process improvement, culture of technological innovation, and how the government can serve its citizens better.
Mr. Bhasin is a graduate of Minnesota State University, where he earned his Bachelor of Science degree in Engineering Technology. He then earned his Master's degree in Software Engineering from Pennsylvania State University. Mr. Bhasin holds several certifications, including Project Management Professional (PMP), Certified Six Sigma Black Belt (CSSBB), and Certified Scrum Master (CSM) Project Manager (Agile Practitioner.) Harsh is a big proponent of STEM education and sits on local and national universities' Science, Engineering, and Technology Department Advisory boards to guide future education curriculum for workforce development.
Harsh is a proud resident of Jefferson City from the past nine years. When he is not working, he enjoys spending valuable time with his wife and son and reading Financial & Technical books/magazines.
Cara Harris
Missouri Attorney General's Office
Cara Harris attended Mizzou. After graduating, Cara clerked at the Missouri Court of Appeals. She then joined the Attorney General's Office in March 1993 where she has defended the Second Injury Fund and the State in workers' compensation matters since. She is currently Chief Counsel of the Labor Division.
Patrick Platter
The Law Firm of Neale & Newman LLP
Patrick J. Platter is a partner with the law firm of Neale & Newman, L.L.P. of Springfield, Missouri. He is a graduate of the University of Missouri-Columbia with undergraduate and law degrees. He specializes in workers' compensation law, local government law, administrative law, and employment law. He has tried hundreds of workers' compensation claims before the Division of Workers' Compensation and appeals before the Labor and Industrial Relations Commission and appellate courts. His appeals in workers' compensation claims have spanned a wide range of subject in The Workers' Compensation Law. Mr. Platter is a certified mediator under Rule 17. He is a member of the Mo Bar Fee Dispute Resolution Committee. He is published in the Journal of the Missouri Bar and speaks to many professional and trade organizations in workers' compensation and employment law. He is recognized in Super Lawyers® in workers' compensation law and The Best Lawyers of America© in local government law.
B. Korte
The Korte Law Firm
B. Michael Korte is a Fellow in the College of Workers' Compensation Lawyers. He is the author of Volume 29 of the Missouri Practice series of West Publishing Company, Workers' Compensation Law and Practice, and its addendum, Volume 29A.
He has received the Workers' Compensation Distinguished Lawyer Award of BAMSL and Kids' Chance, the Outstanding Service Award for his service as a former president of the Missouri Association of Trial Attorneys, and has been recognized by a nationwide workers' compensation bar association as one of the top 100 workers' compensation attorneys in America.
He previously reviewed science fiction for The St. Louis Post Dispatch, and once pitched a no-hitter in Lawyers' League slow pitch softball.
Matthew Murphy
Vessell Bridges Murphy Law Offices
Matthew is a two-time graduate of University of Missouri earning a degree in civil engineering followed by his JD in 1998. During his entire legal career he has been involved in the Missouri workers' compensation system. For over ten years he represented injured claimants. Thereafter, Matthew served as General Counsel to Missouri's Department of Labor and Industrial Relations followed by an appointment as a workers' compensation Administrative Law Judge in 2008. Since 2011, Matthew has been a founding partner with Vessell Bridges Murphy Law Offices, representing employers and insurance carriers before the Division of Workers' Compensation. They have offices in Columbia and Springfield, Missouri.
Colleen Vetter
Director, Division of Workers' Compensation
Colleen Joern Vetter is in her 4th year as Director of the Division of Workers' Compensation. She earned her J.D. from St. Louis University School of Law and her B.A. from Webster University.
After law school, Colleen served as a law clerk for the Honorable John C. Holstein at the Missouri Supreme Court. She spent many years in private practice representing insurers, employers, and claimants before Missouri's Division of Workers' Compensation. Before joining the DWC, Colleen served as an Assistant Attorney General in the Civil Litigation Division.
Alisa Warren
Missouri Commission on Human Rights
2021 Annual Workers' Compensation Institute by Michael Banahan, Harsh Bhasin, Cara Harris, Patrick Platter, B. Korte, Matthew Murphy, Colleen Vetter, Alisa Warren