Description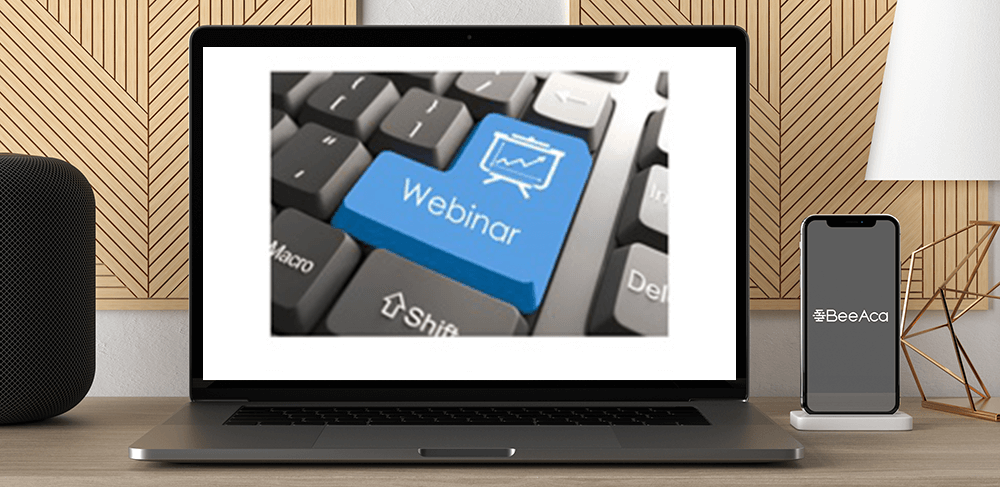 2021 Maxims, Monarchy & Sir Thomas More by Graham Thatcher, Brian T. Guthrie, Anna Marie Thatcher, Alicia Garcia, John M. Stuart, Barry R. Vickrey
Salepage : 2021 Maxims, Monarchy & Sir Thomas More by Graham Thatcher, Brian T. Guthrie, Anna Marie Thatcher, Alicia Garcia, John M. Stuart, Barry R. Vickrey
Archive : 2021 Maxims, Monarchy & Sir Thomas More by Graham Thatcher, Brian T. Guthrie, Anna Marie Thatcher, Alicia Garcia, John M. Stuart, Barry R. Vickrey
Course Download Size :
Some have called Sir Thomas More the first "modern man." He was certainly the quintessential Renaissance man … lawyer, statesman, philosopher, linguist, raconteur, Chancellor of England … and author of one of the great books of western civilization, Utopia. Despite all that, Sir Thomas More was beheaded by King Henry VIII in 1535 for high treason.
Maxims, Monarchy and Sir Thomas More is a movie focusing on some of the issues with which lawyers must deal every day – particularly those situations where there are conflicts between personal conscience and public loyalties. It takes the audience into the last intensely intimate hour with Thomas More just before his execution. Still wrestling with the moral dilemmas that led him to the block, he cracks jokes, makes up songs, takes jabs at his tormentors and eventually finds peace in his fate. Though the story takes place in a religious context, it serves to provide keen insight into this universal human struggle in secular settings and explore ethical and moral decisions in legal practice. The movie explores conflicts between private conscience and public loyalty and provides a platform for discussion of these conflicts as they relate to ethical and moral decisions in contemporary legal practice.
The movie is followed by a filmed panel discussion and a Moderated Live Chat Room Discussion, in which all attendees can participate. Attendees are asked to focus on the ethical issues and concerns raised in the movie relating to the ABA Model Rules of Professional Conduct.
Maxims, Monarchy and Sir Thomas More (618.6 KB) 33 Pages Available after Purchase
SIR THOMAS MORE CLE MATERIALS (549 KB) 40 Pages Available after Purchase
Graham Thatcher
Periaktos Productions
GRAHAM THATCHER was the Artistic Director and primary performer for Periaktos Productions. Over his lifetime he performed in or directed over 250 community, university and professional theatre productions. He co-authored Clarence Darrow: Crimes, Causes and the Courtroom, Maxims, Monarchy and Sir Thomas More and Impeach Justice Douglas! and performed in the leading roles in those CLE Theatre programs. He also coauthored and directed Thurgood Marshall's Coming!
Graham Thatcher also served as a workshop facilitator and consultant in communications and was the creator and facilitator of "Word of Mouth: A Workshop in the Art and Ethics of Oral Communication for Lawyers" and "The Art of the Law: A Workshop in Professionalism for Lawyers," which he presented for numerous law schools and bar associations. He held a B.A. from San Francisco State University, an M.A. in Theatre from the University of South Dakota and a Ph.D. in Philosophy from the University of Minnesota.
He was listed in Who's Who in American Education and Outstanding American Educators and was a recipient of the Governor's Award from the Minnesota Council on Quality. Graham was named "National Presenter of the Year for 2006" by the New Mexico Bar Foundation and received the Rushmore Honors Award in the Arts from the Rapid City Area Chamber of Commerce in 2007.
He passed away in May of 2018, leaving a decades long legacy in both the performing arts and Continuing Legal Education.
Brian T. Guthrie, Esq.
BRIAN T. GUTHRIE, ESQ. is Of Counsel with Mattioni, LTD in Philadelphia, Pennsylvania. With nearly forty years experience at the Pennsylvania bar, Mr. Guthrie's practice includes assisting lawyers and law firms achieve success in a setting mindful of the tradition of the law as a learned profession. He believes lawyers can attain professional fulfillment by synthesizing several dimensions in which they work every day.
"Competence" and "integrity" are easily mouthed as platitudes, but a refined understanding of what they are and how they are achieved makes for a law practice that is personally satisfying. It also provides a competitive advantage when vying for a limited number of clients with what often seems to be a limitless supply of lawyers. He believes that the skill development that comes with a true understanding of what it is that lawyers actually do, together with a firm grasp of the relevant ethical considerations is not only personally rewarding, but also makes good business sense.
Mr. Guthrie has worked in numerous areas of the law and achieved the coveted highest peer rating awarded by a major law publisher. His professional experiences include partnership in a major law firm, acting as senior in-house counsel to a Fortune 500 Company, representing a major city and working in a small law firm. His litigation experience includes representation in both state and federal courts throughout the United States and includes jury trials, arbitrations and appellate matters.
He is admitted to practice before the U.S. Supreme Court, the U.S. Courts of Appeal for the First and Third Circuits, the U.S. District Courts for the Eastern District of Pennsylvania and the Eastern District of Tennessee. Mr. Guthrie has also represented clients in state courts in Illinois, New Jersey, New York, South Dakota and Tennessee. Mr. Guthrie holds a B.B.A. from Temple University and a J.D. from the James Beasley School of Law – also at Temple University in Philadelphia. Mr. Guthrie is listed in Philadelphia's Top Lawyers: The Definitive Guide to Legal Representation in Philadelphia.
Anna Marie Thatcher
ANNA MARIE THATCHER is the Owner and Managing Producer for Periaktos Productions and is the producer of all of their CLE Theatre programs and movies. She is an attorney and has worked for forty-five years with artists and visual and performing arts organizations as an arts consultant, producer and director. She is the co-author, producer and director of Clarence Darrow: Crimes, Causes and the Courtroom, Maxims, Monarchy and Sir Thomas More and Impeach Justice Douglas!, the live CLE Theatre programs and CLE movies of the same titles presented by Periaktos Productions. She is the co-author of the script for their stage production and movie version of Thurgood Marshall's Coming!
Anna Marie is a licensed member of the Minnesota Bar and continues to work with artists and nonprofit arts organizations She holds a B.A. from Dakota Wesleyan University (Mitchell, SD), an M.A. in Theatre from the University of South Dakota, and a J.D. from Hamline University School of Law (St. Paul, Minnesota). She is a member of the ABA, the Minnesota Bar Association and ACLEA (Association of Continuing Legal Education) and is listed in Who's Who in American Law. Anna Marie also serves as volunteer for non-profit organizations with formation and tax exemption issues and serves on the Advisory Board of the Black Hills Film Festival. She served for 20 years on the Board of the Black Hills Playhouse Alumni Association as its president, initiating and managing several major projects over that time to raise funds for the Playhouse. She continues to produce independent CLE programs and theatrical productions and makes her home in the Black Hills of South Dakota.
Alicia Garcia, Esq.
ALICIA GARCIA grew up in Los Angeles, California and holds a B.A. in Communications from California State University Northridge. She graduated from Stanford Law School in 1990 and went to work with CBS Television in Los Angeles. After living and working in Southern California for most of her life, she decided that she wanted to make a life and raise a family somewhere outside of urban L.A. She then spent several months living in London and, upon her returned to the United States, spent three months on a coast-to-coast road trip in search of the ideal place to live. She found the beautiful Black Hills of South Dakota and in the spring of 1994, Alicia packed up and moved. That summer she passed the South Dakota Bar examination and in 1995 began her legal practice with the Abourezk & Garcia Law Firm in Rapid City, SD.
Alicia soon joined the KOTA Territory Television news team and, in addition to practicing law, anchors the KOTA News at 10:00 p.m. She also produces KOTA's Consumer Report, which airs three times a week. She loves discovering, uncovering and delivering the news to the Black Hills region and her legal experience provides a basis for reporting on issues that are especially useful to consumers.
Most of Alicia's legal practice involves representing plaintiffs in cases of insurance bad faith and corporate fraud, as well personal injury as a result of negligence and/or medical malpractice. She and Mike Abourezk have presented many seminars on insurance bad faith to attorneys around the country. In 2009 the South Dakota Trial Lawyers Association presented them with the "Toast of the Trial Lawyers Award" for their pro bono work to secure insurance payments denied to patients for high dose chemotherapy and stem cell transplant treatment.
In 2006 Alicia Garcia's story of success as both a trial lawyer and television anchorwoman was the subject of a feature article, "Two Careers, Four Kids and a New Life in the Black Hills" in Lawyers Weekly. Alicia loves to travel, particularly to Costa Rica, where her family originated, and enjoys participation in the Black Hills Community Theatre. She is the proud mother of two sons and two daughters.
John M. Stuart, Esq.
JOHN M. STUART was the Minnesota State Public Defender from 1990 to 2014, supervising a state public defense system in which 700 lawyers and support staff represent 175,000 clients a year. Prior to that he was a trial court public defender for 12 years. Stuart has served as Co-Chair of the American Council of Chief Defenders and taught at the National Defender Leadership Institute. In Minnesota, he has worked on numerous statewide task forces dealing with racial fairness, drug and sex offender sentencing, child welfare and juvenile justice. He holds a B. A. from Haverford College (Haverford, PA) and a J.D from the State University of New York Law School at Buffalo, where he was a volunteer law clerk for the Attica Brothers Legal Defense. Stuart retired in 2014 and is still active in the justice system, continuing to work on creating more drug courts and treatment programs for nonviolent offenders as an alternative to jail time.
Barry R. Vickrey, Esq.
BARRY R. VICKREY served as Dean of the University of South Dakota School of Law (Vermillion, SD) from 1993 to 2011 and then served as a full-time professor until his retirement in 2016. He taught legal ethics throughout his career in legal education.
Prior to his tenure at USD, he was on the faculty of the University of North Dakota School of Law for eleven years, including five years as Associate Dean. He was on the staff of the American Bar Association for five years, serving as assistant to the president elect president and as Director of the Division of Professional Education.
Between college and law school, he was a staff aide on the Policy Planning Staff of the Governor of Tennessee. Barry lived in Tennessee for most of his early life and is admitted to the practice of law in Tennessee and South Dakota.
He holds a B.A. in history and a J.D. from Vanderbilt University, where he was elected to Phi Beta Kappa. His wife, Mary Green Vickrey, is a singer-songwriter and music educator who holds a B.A. from Vanderbilt and an M.A. from USD. They have two grown sons and two grandchildren.
2021 Maxims, Monarchy & Sir Thomas More by Graham Thatcher, Brian T. Guthrie, Anna Marie Thatcher, Alicia Garcia, John M. Stuart, Barry R. Vickrey