Description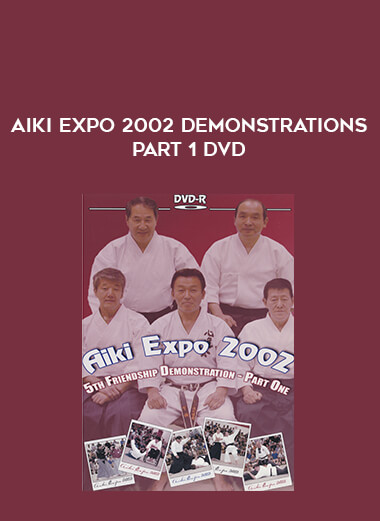 AIKI EXPO 2002 DEMONSTRATIONS PART 1 DVD
Salepage : AIKI EXPO 2002 DEMONSTRATIONS PART 1 DVD
Archive : AIKI EXPO 2002 DEMONSTRATIONS PART 1 DVD
Course Download Size :
The Aiki Expo 2002 featured demonstrations from some of the greatest Aikido and other arts masters.
Among the demonstrations are:
Aikibojitsu founder Tom Read
Aikikai 5th Dan John Goss
Aikikai 5th Dan Kayla Feder
Yoshinkan Aikido 7th Dan Yukio Utada
Aikikai 5th Dan Danielle Molles Smith
Shihan Shindo Ryu Karate's Kenji Ushiro
Aikikai 5th dan George Ledyard
Aikikai 5th Dan Vince Salvatore
Shindo Yoshin Ryu Menkyo Kaiden – Toby Threadgill
Yoshinkai 6th dan Robert Mustart
Molly Hale is a third-dan Aikikai practitioner.
Daito Ryu Aikijujutsu Hombu Cho – Katsuyuki Kondo
Jamie Zimron – KiAi Golf – Aikikai 5th Dan
Aikikai 7th dan Robert Nadeau
Aikikai 7th dan Frank Doran
Aikikai 6th Dan Hans Goto
Soke Yanagi Ryu Aiki Jiu Jitsu Don Angier
Yonshinkan Aikido 6th Dan Jim Stewart
Seibukan Jujutsu founder Julio Toribio
103 min.
AIKI EXPO 2002 DEMONSTRATIONS PART 1 DVD