Description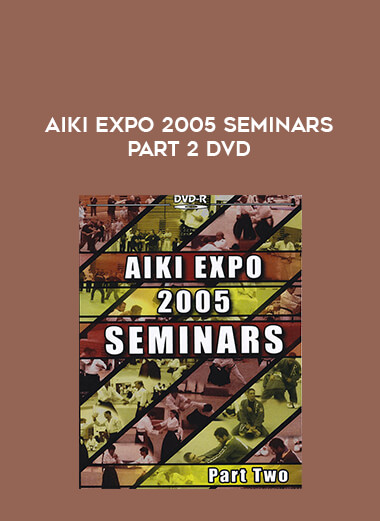 AIKI EXPO 2005 SEMINARS PART 2 DVD
Salepage : AIKI EXPO 2005 SEMINARS PART 2 DVD
Archive : AIKI EXPO 2005 SEMINARS PART 2 DVD
Course Download Size :
On May 27-29, 2005, one of the most significant martial arts events of our time was held in Los Angeles, California. Aiki Expo 2005 featured a stellar lineup of 36 top instructors from aikido, Daito Ryu aikijujutsu, traditional karate, Russian Systema, and several classical Japanese martial arts. Over 500 practitioners were in attendance for this memorable weekend. All practitioners of these and other arts will find a treasure trove of valuable material in these seminars captured live on video.
Instructors include:
Hitohiro Saito
Mikhail Ryabko
Katsuyuki Kondo
Roger Machado
Gaku Homma
Dang Thong Phong
Pat Hendricks
Seiji Tanaka
Haruo Matsuoka
Length: 93 min.
AIKI EXPO 2005 SEMINARS PART 2 DVD