Description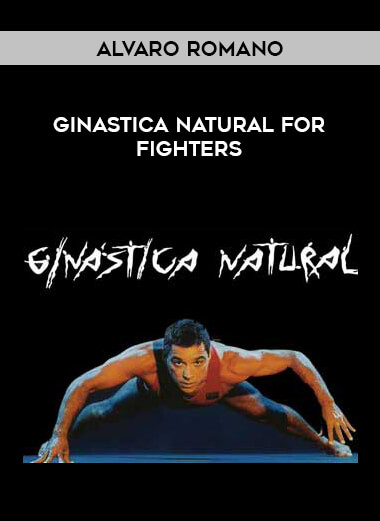 Alvaro Romano – Ginastica Natural for Fighters
Salepage : Alvaro Romano – Ginastica Natural for Fighters
Archive : Alvaro Romano – Ginastica Natural for Fighters
Course Download Size : 357.53 MB
Ginástica Natural combines the techniques of stretching, flexibility and respiration of hatha-yoga, the ground movements of jiu-jitsu, and the natural movements of the human body.
Idealized by Alvaro Romano, it is a revolutionary method of physical conditioning that has an objective of developing physical qualities associated with motor and mental skills.
Romano elaborated a methodology for beginning, intermediate, and advanced students.
Originally Ginástica Naturalwas intended to be practiced outdoors, however today it is a complete method.
Alvaro Romano developed an adequate system that allows Ginástica Natural to be practiced in gyms.
There is also a licensing for instructors to administer the classes.
Unlike what seems to suggest a creative nomenclature of movements – monkey, spider, tiger, eagle, etc.
– Ginástica Natural does not consist of imitating animals.
The names of the positions are merely an illustration, referring to the similarities to some animals.
It deals with a gymnastic of movements that are analized and tested by Alvaro Romano before applying them in the classes.
These positions help develop diverse physical qualities such as strength, flexibility, rhythm, balance, motor coordination, and muscular resistance.
Exercises that use animal movements have always existed, that is why Alvaro sought to develop a different method.
Based on the body expression classes that he had attended, primarily, on intuition, creativity and discipline, Alvaro decided to criate something new, which combined all his experiences with physical activities.
The classes last about an hour and are practiced wearing comfortable clothes, aside from knee pads, to the sound of new age and techno.
In 1976 Alvaro Romano met Rolls Gracie, his jiu-jitsu master, a martial art of great influence in his work and fundamental importance in his personal life as athlete and professor.
In the early 80's he came into contact with hatha-yoga and classes of body expression with movements from kempo.
From that point on Alvaro began to research other eastern techniques and natural methods of the past.
Later he also studied the movements of primitive men and animals, utilizing his experiences as an athlete of jiu-jitsu, judo, surfing, and triathlon.
He spent years studying and adapting the ground movements to a training of strength.
Alvaro would train almost 6 hours a day developing new combinations of movements, boased on research and analysis of muscular groups.
This training is well documented in his archive of personal videos.
And so was Ginástica Natural.
Alvaro Romano – Ginastica Natural for Fighters