Description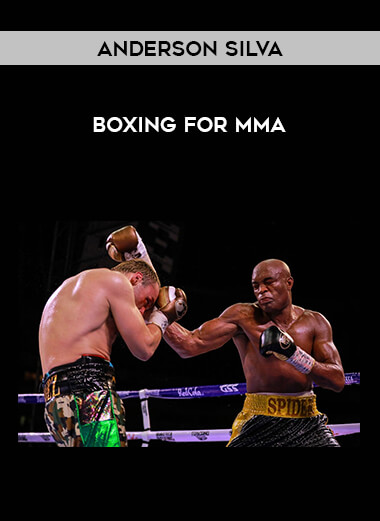 Anderson Silva – Boxing for MMA
Salepage : Anderson Silva – Boxing for MMA
Archive : Anderson Silva – Boxing for MMA
Course Download Size : 4.366 GB
Anderson Silva is the UFC Middleweight Champion and largely recognized as the world's finest pound-for-pound MMA fighter.
UFC Middleweight Champion Anderson Silva analyzes the sweet science as it pertains to the sport of mixed martial arts in BOXING FOR MMA.
Beginning with the basics, he shows you how to use footwork to not only establish superior angles of attack, but also to escape your opponent's punches.
He goes over dozens of punches, studying the mechanics of each one to show you how to throw them as efficiently as possible.
He then shows you how to combine these punches with evasive movements like slips and parries to limit the damage you take in a fight and make your opponent pay for his strikes.
He also deconstructs the filthy boxing clinch, revealing different techniques to off balance your opponent while pounding him with blows at the same time.
After he has stocked your armory with weapons, he shows you how to use them in exercises, shadow boxing, and sparring.
BOXING FOR MMA will take your game to the next level, whether you are new to martial arts or an experienced MMA fighter.
Anderson Silva – Boxing for MMA