Description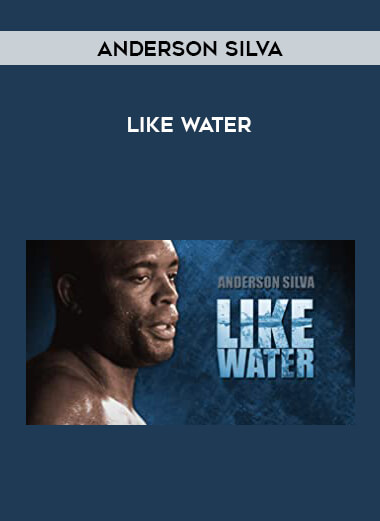 Anderson Silva – Like Water
Salepage : Anderson Silva – Like Water
Archive : Anderson Silva – Like Water
Course Download Size : 5.639 GB
This is blu-ray mkv ripIn the most brutal and often most misunderstood sport in the world, becoming a champion takes more than just blood, sweat, and tears.
Like Water follows middleweight Ultimate Fighter Anderson Silva as he prepares to crown his four-year run as the unbeaten king of the sport with a record 12th straight win in the UFC.
With intimate access to Silva and his intense training, the surprising and inspiring man behind one of the greatest mixed martial artists of all time emerges.
Anderson Silva is the deadliest man on the planet – The longest-reigning UFC Champion, and the most feared fighter in mixed martial arts.
Like Water offers a unique perspective of the living legend as he trains with fellow fighters Lyoto "The Dragon" Machida, Junior Dos Santos, and Antonio "Minotauro" Nogueira, in preparation for his career defining title defense against challenger, and arch villain Chael Sonnen.
Sonnen, a former champion wrestler, has many predicting that he is the one fighter who possesses the skill set required to defeat Silva.
A man of few words, Anderson Silva walks the fine line between cockiness and confidence.
A philosopher in spirit, and dedicated family man, Silva's personality contradicts that of Sonnen's, who uses trash talk and intimidation to get under his opponents' skin.
Balancing family and fighting; respect for the sport, and rage for his opponent; Silva's mind and body will be put to the test, as first-time filmmaker Pablo Croce peels back the layers of an ultimate fighter to reveal the heart of a champion.
Anderson Silva – Like Water