Description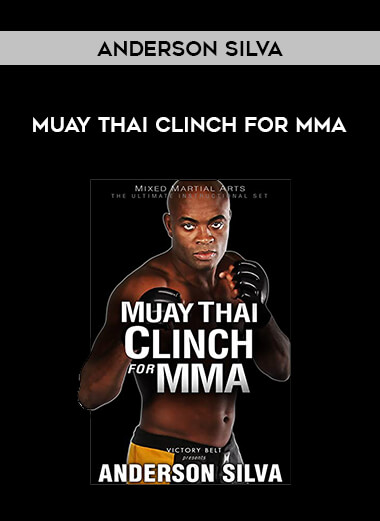 Anderson Silva Muay Thai Clinch For MMA
Salepage : Anderson Silva Muay Thai Clinch For MMA
Archive : Anderson Silva Muay Thai Clinch For MMA
Course Download Size : 904.51 MB
Muay Thai Clinch for MMA DVD with Anderson SilvaIn MUAY THAI CLINCH FOR MMA, UFC Middleweight Champion Anderson Silva revealsthe clinch fighting system that propelled him towards becoming the bestpound-for-pound fighter on the planet.
Using detailed analysis, slow motion,multiple camera angels, and seamless editing techniques, he unveils everythingfrom fundamental clinching concepts to advanced attacks.
In this one-of-a-kind DVD, Anderson teaches you how to destroy your opponent'sbase and balance in the Muay Thai clinch, and then batter him up-close andpersonal with knees and elbows strikes.
He teaches you how to transition fromone dominant clinch position to another based upon your opponent's reactions,allowing you to constantly maintain the upper hand.
And when your opponentmanages to establish the Muay Thai clinch, he not only details numerous escapes,but also how to follow up your escape with an aggressive counterattack.
Leaving know stone unturned, he even breaks down the most effective drills toincrease the speed, power, and timing of the Muay Thai clinch techniques in yourarsenal.
Whether you are a beginner martial artists or a professionalMMA fighter, Muay Thai Clinch for MMA will take your game to the next level.
Anderson Silva Muay Thai Clinch For MMA