Description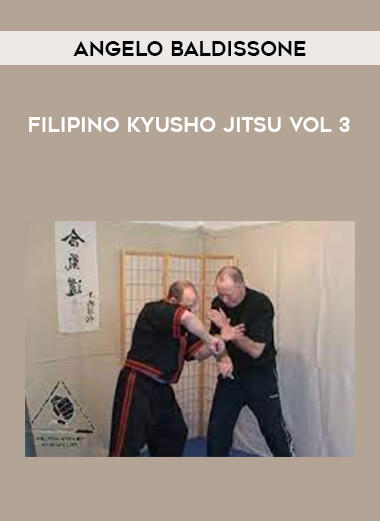 Angelo Baldissone – Filipino Kyusho jitsu Vol 3
Salepage : Angelo Baldissone – Filipino Kyusho jitsu Vol 3
Archive : Angelo Baldissone – Filipino Kyusho jitsu Vol 3
Course Download Size :
What is Filipino Kyusho Jitsu?
This is a special martial arts program devised by master Angelo Baldissone. It is a very good and unique martial art, the moves of Filipino Kyusho Jitsu have a combination of sects such as: Arnis, Kyusho jitsu, Shotokan Karate, Aikido, Italian Knife combat and some other fighting techniques. Master Angelo Baldissone himself developed on the basis of his teaching experience over the past 40 years.
In order to help learners from many countries around the world to study Filipino Kyusho Jitsu, martial arts master Angelo Baldissone transferred all the necessary techniques on the following DVDs:
03 – Filipino Stick
Filipino's cane does not require much introduction, because it is quite popular and many people know it. In the program Filipino Kyusho Jitsu also dedicated a DVD to guide you how to use the short cone (a short stick about 40-50 cm).
These sticks are mainly based on Arnis of the Philippines. The main contents are: Stick dancing, stick attack, defending with a stick and stripping the opponent's cane.
Angelo Baldissone – Filipino Kyusho jitsu Vol 3