Description
[Audio and Video] CC18 Keynote 01 – A Conversation with Sue Diamond Potts: 33 Years Specializing in Couples Therapy – Ellyn Bader, PhD and Sue Diamond Potts, MA
Salepage : [Audio and Video] CC18 Keynote 01 – A Conversation with Sue Diamond Potts: 33 Years Specializing in Couples Therapy – Ellyn Bader, PhD and Sue Diamond Potts, MA
Archive : [Audio and Video] CC18 Keynote 01 – A Conversation with Sue Diamond Potts: 33 Years Specializing in Couples Therapy – Ellyn Bader, PhD and Sue Diamond Potts, MA
Course Download Size :
Topic Areas:

Couples Therapy |  Keynote |  Continuing Education

Category:

Couples Conference |  Couples Conference 2018 |  Online Continuing Education

Faculty:

Ellyn Bader, PhD |  Sue Diamond, MA, RCC

Course Levels:

Master Degree or Higher in Health-Related Field

Duration:

1:00:59

Format:

Audio and Video

Original Program Date :

May 04, 2018
Description
CC18 Keynote 01 – A Conversation with Sue Diamond Potts: 33 Years Specializing in Couples Therapy – Ellyn Bader, PhD and Sue Diamond Potts, MA
Description:
Sue Diamond Potts will interview Dr. Ellyn Bader about her 33 years specializing in couples therapy. They will discuss what it was like when she started and how the field has changed. They will especially focus on what Ellyn has learned from consulting to couples therapists from 33 countries. Ellyn will describe common mistakes therapists make and what it takes to help couples and couples therapists evolve.
Educational Objectives:
Describe 3 common mistakes couples therapists make.
Delineate the difference between problems and dilemmas and why that makes a difference in couples therapy.
Describe and challenge the types of goals that are often set in couples work.
*Sessions may be edited for content and to preserve confidentiality*
Faculty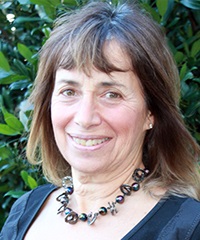 Ellyn Bader, PhD Related seminars and products:

70
Ellyn Bader, PhD, is a founder and director of The Couples Institute in Menlo Park, California. As a clinical psychologist, workshop leader, author, and speaker, she is dedicated to helping couples create extraordinary relationships. Over the past 30 years she has trained therapists in couples therapy throughout the United States as well as Europe, Asia, South America, and Australia. She served as a Clinical Faculty in Stanford University School of Medicine for 8 years.
Ellyn Bader at Couples Institute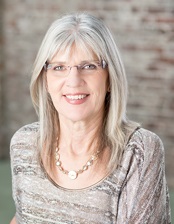 Sue Diamond, MA, RCC Related seminars and products:

8
Sue Diamond Potts, M.A., R.C.C., is a psychotherapist working in Vancouver, British Columbia with over 25 years in the field. She is the Founder & Director of the Good Life Therapy Centre which focuses on helping couples and individuals create loving relationships in the aftermath of addiction and trauma. Sue began her career working with adult children of alcoholics, focusing on healing developmental trauma and grieving the loss of an unlived childhood. She went on to study and teach somatic approaches to working with trauma. As a Certified Bader-Pearson Developmental Couples Therapist she has been leading trainings in this model to therapists locally and internationally.
Sue Diamond Potts Profile on Good Life Therapy
[Audio and Video] CC18 Keynote 01 – A Conversation with Sue Diamond Potts: 33 Years Specializing in Couples Therapy – Ellyn Bader, PhD and Sue Diamond Potts, MA