Description
[Audio and Video] EP13 Dialogue 04 – Borderline Personality Disorder – Daniel Amen, MD and Otto Kernberg, MD
Salepage : [Audio and Video] EP13 Dialogue 04 – Borderline Personality Disorder – Daniel Amen, MD and Otto Kernberg, MD
Archive : [Audio and Video] EP13 Dialogue 04 – Borderline Personality Disorder – Daniel Amen, MD and Otto Kernberg, MD
Course Download Size :
Topic Areas:

Dialogue

Category:

Evolution of Psychotherapy |  Evolution of Psychotherapy 2013

Faculty:

Otto Kernberg, MD |  Daniel Amen, MD |  Dan Short, PhD

Course Levels:

Master Degree or Higher in Health-Related Field

Duration:

1:04:24

Format:

Audio and Video

Original Program Date :

Dec 13, 2013
Description
Educational Objectives:
Given a topic, describe the differing approaches to psychotherapy, and identify the strengths and weaknesses of each approach.
*Sessions may be edited for content and to preserve confidentiality*
Faculty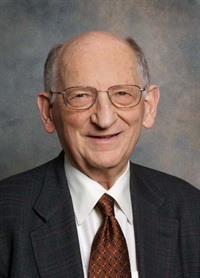 Otto Kernberg, MD Related seminars and products:

66
Otto Kernberg, MD, is a psychoanalyst and professor of psychiatry at Weill Cornell Medical College. He is most widely known for his psychoanalytic theories on borderline personality organization and narcissistic pathology. Director of the Personality Disorders Institute at the New York Presbyterian Hospital, Westchester Division, and Professor of Psychiatry at the Weill Medical College of Cornell University. Dr. Kernberg is a Past-President of the International Psychoanalytic Association. He is also Training and Supervising Analyst of the Columbia University Center for Psychoanalytic Training and Research. Dr. Kernberg is the author of twelve books and co-author of twelve others. His most recent books are Psychotherapy for Borderline Personality: Focusing on Object Relations and Handbook of Dynamic Psychotherapy for Higher Level Personality Pathology.
Profile at Borderline Disorders.com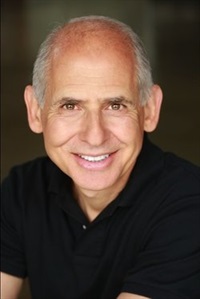 Daniel Amen, MD Related seminars and products:

22
Dr. Daniel Amen is a physician, double board certified psychiatrist and ten-time New York Times bestselling author. He is the Founder and CEO of Amen Clinics in Costa Mesa and San Francisco, California, Bellevue, Washington, Reston, Virginia, Atlanta, Georgia and New York City. Amen Clinics have the world's largest database of functional brain scans relating to behavior, totaling nearly 100,000 scans on patients from 111 countries. Dr. Amen is a Distinguished Fellow of the American Psychiatric Association, the highest award they give members, and is the lead researcher on the world's largest brain imaging and rehabilitation study on professional football players. His research has not only demonstrated high levels of brain damage in players, he also showed the possibility of significant recovery for many with the principles that underlie his work.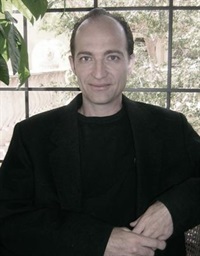 Dan Short, PhD Related seminars and products:

28
Dan Short, Ph.D, is internationally recognized for his work in Ericksonian hypnosis and short-term therapy. He devotes most of his time to a private practice in Scottsdale, AZ, while also writing and teaching to professional audiences around the globe. His training is diverse, having graduated with a Masters in Counseling from the University of North Texas in 1993, a doctoral degree in Counseling Psychology from the University of Massachusetts, Amherst; followed by an internship at an APA accredited program in Houston Texas.
Site at I Am Dr Short.com
[Audio and Video] EP13 Dialogue 04 – Borderline Personality Disorder – Daniel Amen, MD and Otto Kernberg, MD