Description
[Audio Only] EP09 Topical Panel 09 – Cross-Cultural Issues – Jean Houston, Donald Meichenbaum, and Derald Wing Sue
Salepage : [Audio Only] EP09 Topical Panel 09 – Cross-Cultural Issues – Jean Houston, Donald Meichenbaum, and Derald Wing Sue
Archive : [Audio Only] EP09 Topical Panel 09 – Cross-Cultural Issues – Jean Houston, Donald Meichenbaum, and Derald Wing Sue
Course Download Size :
Topic Areas:

Topical Panel

Category:

Evolution of Psychotherapy |  Evolution of Psychotherapy 2009

Faculty:

Donald Meichenbaum, PhD |  Derald Wing Sue, PhD |  Jean Houston, PhD

Duration:

57 Minutes

Format:

Audio Only

Original Program Date :

Dec 11, 2009
Description
Description:
Educational Objectives:
To compare and contrast clinical and philosophical perspectives of experts.
*Sessions may be edited for content and to preserve confidentiality*
Faculty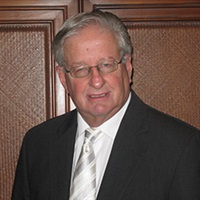 Donald Meichenbaum, PhD Related seminars and products:

81
---
Donald Meichenbaum, Ph.D in Clinical Psychology is currently Research Director of Melissa Institute for Violence Prevention, Miami (melissainstitute.org). He is one of the founders of cognitive behavior therapy. He was voted one of the most influential psychotherapists of the 20th century. Latest books include "Roadmap to Resilience" (www.roadmaptoresilience.com) and "Evolution of Cognitive Behavior Therapy: A Personal and Professional Journey."
---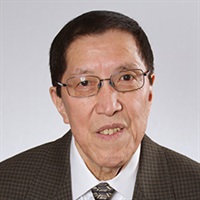 Derald Wing Sue, PhD Related seminars and products:

9
---
Derald Wing Sue, Ph.D in Counselling Psychology, is Professor of Psychology and Education in the Department of Counseling and Clinical Psychology at Teachers College and the School of Social Work, Columbia University. He was the co-founder of the National Multicultural Conference and Summit, co-founder and first President of the Asian American Psychological Association, past presidents of the Society for the Psychological Study of Culture, Ethnicity and Race, and the Society of Counseling Psychology.  Derald has served as Editor of the Journal for Counseling and Development, Associate Editor of the American Psychologist, Editorial Board Member to The Counseling Psychologist, Asian American Journal of Psychology, Asian Journal of Counselling, and serves on the Council of Elders for Cultural Diversity and Ethnic Minority Psychology.
Derald is a pioneer in the field of multicultural psychology, microaggression theory, racial dialogues, multicultural counseling and therapy, and the psychology of racism/antiracism.  He is author of four best-selling texts: (1) COUNSELING THE CULTURALLY DIVERSE:  THEORY AND PRACTICE, (2) OVERCOMING OUR RACISM:  THE JOURNEY TO LIBERATION, (3) MICROAGGRESSIONS IN EVERYDAY LIFE:  RACE, GENDER AND SEXUAL ORIENTATION, and (4) RACE TALK AND THE CONSPIRACY OF SILENCE: UNDERSTANDING AND FACILITATING DIFFICULT DIALOGUES ON RACE. As evidence of Dr. Sue's stature in the field, two studies of multicultural publications and scholars concluded, Impressively, Derald Wing Sue is without doubt the most influential multicultural scholar in the United States today.
---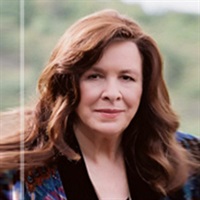 Jean Houston, PhD Related seminars and products:

44
---
Jean Houston, Ph.D in Psychology, is the author of over 30 books in the fields of human and social development. As a consultant to UN programs and other international agencies she has worked in some 109 countries, and continues to advise globally in social artistry (human development in the light of social challenge and change). Jean is also Chancellor of Meridian University, Co-Founder of Rising Women, Rising World.
Profile at Jean Houston.com
[Audio Only] EP09 Topical Panel 09 – Cross-Cultural Issues – Jean Houston, Donald Meichenbaum, and Derald Wing Sue