Description
[Audio Only] IC19 Short Course 30 – An Erickson Duet: Creative Collaboration in Ericksonian Hypnotherapy – Jimena Castro, PhD and Eric Greenleaf, PhD
Salepage : [Audio Only] IC19 Short Course 30 – An Erickson Duet: Creative Collaboration in Ericksonian Hypnotherapy – Jimena Castro, PhD and Eric Greenleaf, PhD
Archive : [Audio Only] IC19 Short Course 30 – An Erickson Duet: Creative Collaboration in Ericksonian Hypnotherapy – Jimena Castro, PhD and Eric Greenleaf, PhD
Course Download Size :
Topic Areas:

Short Course

Bundles:

IC19 – All Audio

Category:

Erickson Congress |  Erickson Congress 2019

Faculty:

Jimena Castro, PhD |  Eric Greenleaf, PhD

Duration:

1 Hour 27 Minutes

Format:

Audio Only

Original Program Date :

Dec 12, 2019
Description
Description:
Most descriptions of hypnotherapy come from clinicians. We talk about the ideas and techniques informing what we did with a case, and then we share what we observed and understood our client's response to be. This workshop takes a different approach. The presenters—Drs. Eric Greenleaf and Jimena Castro—explore the creative synergy of Ericksonian hypnosis through the mutual participation and perspective of both therapist and patient. In December of 2017, Eric met with Jimena for a 80-minute hypnotherapy session. They video recorded it and then devoted five hours to walking through the recording together, stopping to talk about what each was experiencing—what Eric had in mind and how he was bringing theory into action, and how Jimena was responding in her body and imagination. In this presentation, we share what we learned, including the unique ways that Dr. Greenleaf brings Dr. Erickson's methods alive and the authoritative voice of a patient—Dr. Castro—who herself is a licensed therapist and experienced hypnotherapist. Together, they will weave a story of Ericksonian hypnotherapy that will both illuminate and inspire.
Educational Objectives:
List three unique elements of Greenleaf's approach to Ericksonian hypnosis.
Describe the added depth of perspective that comes from understanding hypnotherapy from both the therapist and the patient's perspective.
*Sessions may be edited for content and to preserve confidentiality*
Faculty
Jimena Castro, PhD Related seminars and products:

2
---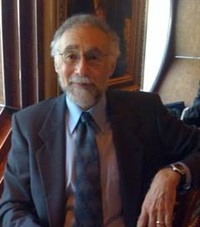 Eric Greenleaf, PhD Related seminars and products:

20
---
Eric Greenleaf, PhD, has treated patients, trained professionals, presented on and written about hypnotherapy for forty years. Milton Erickson, MD, chose Eric to receive the first Milton H. Erickson Award of Scientific Excellence for Writing in Hypnosis. Eric practices in Albany CA, and directs the Milton H. Erickson Institute of the Bay Area, an association of licensed mental health professionals providing hypnotic psychotherapy to the San Francisco Bay Area community.
As director and founder of the Milton H. Erickson Institute of the Bay Area, Eric Greenleaf, Ph.D., has treated with, trained, presented and written about hypnotherapy for forty years. His book, The Problem of Evil: Ancient Dilemmas and Modern Therapy, appeared in 2000. Dr. Greenleaf's unique style and extensive background in the use of hypnosis as an aid for enhancing lives and overcoming obstacles is truly something that must be experienced in order to be understood.
The Milton H. Erickson Institute of the Bay Area
[Audio Only] IC19 Short Course 30 – An Erickson Duet: Creative Collaboration in Ericksonian Hypnotherapy – Jimena Castro, PhD and Eric Greenleaf, PhD