Description
[Audio Only] IC80 Interaction Hour 01 – Special Interaction Hour I – Jay Haley, MA, Carl Whitaker, MD, Ernest Rossi, PhD
Salepage : [Audio Only] IC80 Interaction Hour 01 – Special Interaction Hour I – Jay Haley, MA, Carl Whitaker, MD, Ernest Rossi, PhD
Archive : [Audio Only] IC80 Interaction Hour 01 – Special Interaction Hour I – Jay Haley, MA, Carl Whitaker, MD, Ernest Rossi, PhD
Course Download Size :
Topic Areas:

Interaction Hour

Category:

Erickson Congress |  Erickson Congress 1980

Faculty:

Jay Haley, MA |  Carl Whitaker, MD |  Ernest Rossi, PhD

Duration:

45:41

Format:

Audio Only

Original Program Date :

Dec 06, 1980
Description
IC80 Interaction Hour 01 – Special Interaction Hour I – Jay Haley, MA, Carl Whitaker, MD, Ernest Rossi, PhD
Faculty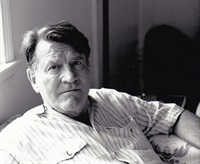 Jay Haley, MA Related seminars and products:

37
---
Jay Haley (M.A., 1953, Stanford University) was Director of Family Therapy Institute of Washington, D.C. He was one of the leading exponents of the strategic/interpersonal approach to family therapy. Haley served as Director of the Family Experiment Project at the Mental Research Institute and as Director of Family Therapy Research at the Philadelphia Child Guidance Clinic. He has authoered seven books, co-authored two and edited five. Additionally, he has more than 40 contributions to professional journals and books. Haley is the former editor of Family Process, and the first recipient of the Lifetime Achievement Award of The Milton H. Erickson Foundation.
---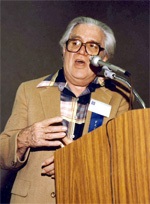 Carl Whitaker, MD Related seminars and products:

29
---
Carl Whitaker, MD, was an American physician and psychotherapy pioneer family therapist. Whitaker is most well-known for acknowledging the role of the entire family in the therapeutic process. He is the founder of experiential family therapy, or the symbolic-experiential approach to therapy. Rather than scapegoating one family member or even a specific family problem, experiential family therapy looks at the entire family system. Several other approaches to family therapy have drawn heavily from Whitaker's theories.
Site at Carl Whitaker.org
---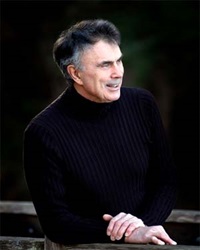 Ernest Rossi, PhD Related seminars and products:

190
Ernest L. Rossi, PhD, is an internationally renowned therapist, teacher and pioneer in the psychobiology of mind-body healing. The author of more than 24 professional books, Dr. Rossi worked with Milton Erickson for eight years and co-authored three classic volumes on therapeutic hypnosis with him. Rossi has also edited four volumes of Erickson's Collected Papers and four volumes of Erickson's Seminars, Workshops and Lectures. He has been conducting research in the psychosocial genomics of ultradian rhythms and their relation to mind-body healing and psychotherapy for over three decades.
Profile at Ernest Rossi.com
[Audio Only] IC80 Interaction Hour 01 – Special Interaction Hour I – Jay Haley, MA, Carl Whitaker, MD, Ernest Rossi, PhD