Description


AWorkOutRoutine.com – Superior Fat Loss
Lose Fat. Get Lean. Feel Awesome.

Superior Fat Loss is the ultimate program for losing fat as quickly, easily and effectively as possible. That means…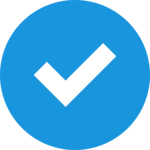 Without feeling hungry all the time.
Without giving up the foods you love.
Without slowing down your metabolism.
Without annoying diet rules and restrictions.
Without the countless problems and mistakes that cause most people to fail.
Without doing tons of cardio.
The Fastest And Easiest Approach To Losing Body Fat

With Superior Fat Loss, You Will…
Stop Wasting Your Time And Effort Getting Mediocre Results
No more searching for the best diet or workout. No more wondering if your results could be better. No more doubt. No more confusion. No more below-average results. I've spent the last 15 years researching and perfecting all aspects of body transformation to help thousands of men and women achieve their goal bodies. The guesswork is gone. The experimenting is over. This is what works best. You just need to put it into action.

Keep All Of Your Lean Muscle… Or Build More Of It
One of the biggest problems we all have when trying to lose body fat is that we end up losing significant amounts of lean muscle mass along the way. So instead of looking lean, fit and toned, you just end up looking "skinny-fat." With Superior Fat Loss, that doesn't happen. This program is designed to ensure that you lose fat without losing any muscle. In many cases, you'll even be able to build additional muscle.

Lose Fat Faster And Achieve Your "Goal Body" Sooner
You don't want slow, "below-average" results. Hell, you don't even want "average" results. What you really want here is to lose body fat as quickly and effectively as you realistically can. And with Superior Fat Loss, you will. Utilizing a combination of proven science and real-world experience, this entire program is designed around doing what works best. Which means, you get the body you want faster than ever.
Continue Eating All Of Your Favorite Foods And Actually Enjoy Your Diet
The worst parts about being on a diet are feeling hungry all the time and not being able to eat the foods you love. Superior Fat Loss is different. Every dietary factor is adjusted to control your hunger levels (and the hormones that affect them), and there's no annoying list of "foods you can't eat." Instead, you're going to successfully lose fat while keeping all of your favorite foods as a regular part of your diet.
Losing Muscle Instead Of Fat
No more losing your hard-earned lean muscle mass while only trying to lose body fat. On this program, you'll either maintain muscle or build more of it.
Feeling Hungry All The Time
No more feeling deprived and counting the minutes until your next meal. On this program, you'll eat satisfying meals that keep you full and happy with your diet.
Not Being Allowed To Eat The Foods You Love
No more forcing yourself to eat foods you don't like and avoid the ones you enjoy the most. On this program, there isn't a single food that you can't eat. Everything is allowed.
Annoying Diet Rules And Restrictions
No more stupid diets that force you to eat in a way that doesn't suit your preferences or needs. On this program, every aspect of your diet is designed around what you like best.
Metabolic Slowdown And Negative Hormonal Changes
No more problems caused by a slow metabolism or hormonal adaptations. On this program, adjustments are made to counteract and reverse all of these issues.
Doing Hours Of Boring Cardio
No more doing hours of cardio when you hate doing cardio. On this program, cardio is completely optional. If you prefer doing it, you can. But if not? You won't do a minute of it.
Getting Stuck At Plateaus
No more feeling frustrated and confused when your weight loss progress stops. On this program, you'll easily break through plateaus or simply avoid them altogether.
Being Unable To Build Muscle While Losing Fat
No more wondering what to do if you want to lose fat and build muscle. On this program, you'll learn exactly how to adjust your diet and workout for achieving both goals. 
No more falling off your diet or missing workouts because you've lost motivation. On this program, you'll learn to ignore motivation and rely on something more effective instead.
Not Having Enough Time To Work Out
No more trying to fit 4, 5, 6  or even 7 workouts into your busy schedule each week. On this program, you'll only need time for 3 workouts per week (and you can pick the days).
Regaining The Fat After You Lose It
No more losing weight and then regaining it over and over again. On this program, you'll finally learn how to permanently and easily maintain your results for the long-term.
Feeling Restricted During Social Situations
No more struggling during holidays, parties, special occasions or when eating out at a restaurant. On this program, you'll be able to enjoy all of these social situations.
Cookie-Cutter Programs That Aren't Customized To You
No more generic programs that don't take your goals, genetics, schedule, preferences or needs into account. On this program, everything is fully customized and tailored to you!
Why is losing fat so hard? Why do most people fail? Because they have to deal with the problems you see listed above. But with Superior Fat Loss, you won't have to.
Every single aspect of this program is designed and adjusted to significantly minimize or completely eliminate every one of these problems (and more) to ensure you reach your fat loss goal in the most easy, sustainable and problem-free way possible.
Superior Fat Loss Solves
All Of These Problems For You
You'll No Longer Struggle With...
Weight Training Component
From which exercises to do, to how many sets/reps, to rest periods, to training splits and more, I'll show you how to adjust every aspect of your workouts to build or maintain muscle.
You'll get specific diet guidelines to follow, including exactly how many calories to eat per day and how many grams of protein, fat and carbs (and example foods for each).
I'll explain the pros/cons of cardio, why it's completely optional on this program, and then provide guidelines for how much to do, when to do it, and what form of it is ideal.
Every aspect of this program will be personalized based on your age, gender, genetics and experience level to ensure you get the best results your body is capable of.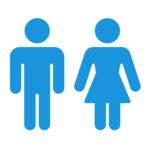 Supplements are completely optional on this program, but I'll show you exactly which have been proven to be both safe and effective for
building your ideal body.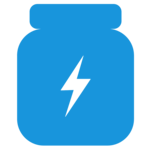 I'll show you a trick for strategically adjusting your calories throughout the week so nutrients go toward building/maintaining muscle instead of just being stored as body fat.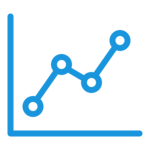 What you eat before and after your workout can enhance training performance and optimize recovery. I'll provide you with specific guidelines for both of these meals.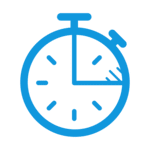 Lifestyle factors such as sleep, stress and alcohol consumption can negatively affect your fat loss results. I'll show you how to easily prevent that from happening.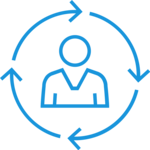 I'll show you how to customize every diet and workout factor to suit your personal needs, preferences, schedule and goals so it's as easy and sustainable for you as possible.
Diet Break/Refeed Protocol
You'll learn why diet breaks and refeeds are crucial to sustainable fat loss progress, and I'll give you specific guidelines for the most effective way to implement each.
I'll explain why motivation doesn't work, and show you how to always be consistent with your diet and workout, even on days when you're not feeling motivated to be.
I'll explain every possible cause of plateaus, help you figure out which one is the culprit in your specific case, and show you exactly what to do to easily start losing fat again.
You can download Superior Fat Loss and view it on any computer, phone or tablet. There are no restrictions on how many different devices you can put it on. You can literally start using it today.
I'm here to help. So if you have any questions about any aspect of this program, all you have to do is email me using the special email address included within, and I'll personally respond with the answers you need.
Whenever I update this program to add new workouts or adjust my recommendations to stay on the cutting edge of scientific research, you will always automatically get the updated versions for free, for life.
100% Money Back Guarantee
If you're not satisfied with Superior Fat Loss for any reason, simply send me an email within 60 days and I'll give
you a full refund. No hassles. No questions asked. No risk.
You either get results or you get your money back.
Get Superior Fat Loss
Today For Only…
Does Superior Fat Loss Really Work?
See For Yourself…
"I was in Asia and I spent a whole month (January) traveling, eating whatever I wanted and training only once during the month. So I had a lot of work to do when I got back home to fix that. I formally begin in March, and the newest photo is from today (July). I want to thank you once again for all of the invaluable help you have given me, and want to let you know that you made this possible for me "
"Jay's work is some of the best I've ever come across. I used Superior Fat Loss to easily shred away 15 lbs of fat to create the physique that I've always wanted. I will continue to use the knowledge I've gained through this book to build an ever-advancing body without sacrificing family time, holiday foods, drinks with friends, or my overall enjoyment of life."
"Jay, your books are what I personally consider 'THE BIBLES' of body composition. If I ever get the pleasure of meeting you in person, I would give you the biggest hug you've ever gotten (don't expect more than that, happily married… Ha!). I'm leaner and stronger in my 40's than in my 20's, and for that I'm forever grateful. Thank you!"
"I just wanted to say thank you. It's been a few years since I first purchased your books and I still apply everything I learned to this day. Enclosed is a picture of the progress I've made. I learned more from your books than I ever did from the personal trainer I was paying $100 to every month. I'm glad to have found your website and I recommend Superior Fat Loss to everyone."
"I loved reading Superior Fat Loss! I apply that knowledge to my workouts and daily nutritional intake each day. It keeps me lean year-round and most important; feeling in top shape every day! Your book is easy to read, easy to remember, and easy to apply that knowledge to my healthy lifestyle day-in and day-out."
"After reading countless fat loss books, Superior Fat Loss was the final one. Why? Because it's clear, concise, effective and leaves you with absolutely no more questions to ask in terms of losing fat, maintaining muscle, and so much more. Jay's work has changed my life. If you have any fat to lose, get the book, apply what you learned and watch the progress begin.
Start Transforming
Your Body Today
"Superior Fat Loss is straightforward and refreshingly honest. Using this book I was finally able to learn more about what macronutrient numbers to aim for, a good beginner's weight routine to stick to, and generally what to expect in the fat-loss process. Jay answers questions you didn't even know you had and busts myths you didn't even realize you believed. I reached out to Jay via email a couple of times and he was always quick and supportive in his replies.
I've lost 25 pounds (and counting!) in large part thanks to Jay's help and would definitely recommend the book to anyone looking to establish a solid foundation for their fat-loss efforts. He tells you losing weight is not easy, because it isn't, but he also tells you how it's possible–and I'm proof that it is! Check out Jay's book if you want to stop lying to yourself and start seeing results. "
"Thank you so much for writing Superior Fat Loss. After I had my baby, I was at my heaviest weight: 185lbs (and I'm 5'4″). Your program has helped me lose 40 pounds so far! I love how you explain everything so clearly… it makes so much sense.  And I lost all my weight without doing any cardio (I hate cardio)! Thanks for all your help."
"In the first picture, I was 245lbs. In the second picture, I'm 150lbs. It took two years, but your work got me to this point."
Frequently Asked Questions
That depends. Do you want to reach your fat loss goals as quickly, easily and effectively as possible? If so, the answer is YES! Simple as that. Regardless of whether you have 10 lbs to lose or 100 lbs. Whether you want to get lean or really lean. Whatever transformation you want to make, Superior Fat Loss will be perfect for you.
Is Superior Fat Loss right for me?
Superior Fat Loss has you covered. Regardless of what state your body is currently in, you'll find your solution inside. Yes, even if you're "skinny-fat" and need to build muscle and lose body fat. I'll explain exactly what diet and workout is going to work best for you right now, and what's going to work best going forward.
What if I'm "skinny-fat"?
No problem. Just send me an email (you'll find a special support email address included inside) and I will personally respond with the best replacements for any exercise you are unable to do.
What if I can't do certain exercises?
I'll be happy to help. Just send me an email and I'll personally reply ASAP. There is no annoying "support staff" you need to go through first. You always have direct access to me and only me.
What if I have a question about something?
It's pretty simple. You have 60 days to check out Superior Fat Loss and start putting it into action. If you're not happy with any aspect of the program or you're not completely satisfied with your results, you get your money back. Every penny. Just send me an email and you'll get a full refund. No questions asked.
How does the money back guarantee work?
Definitely both. In fact, many aspects of Superior Fat Loss contain two sets of guidelines: one specifically for men, and one specifically for women. This way, everything is tailored to you based on your gender, so you're always doing what's best for your body and the type of results you want.
Is this program for men, women or both?
Hell no! There are no unnecessary rules or restrictions to follow here. There are no stupid lists of "foods you can't eat" or "foods you must eat" or special times you must eat or not eat and so on. Screw that. This program is all about adjusting everything to be as convenient, enjoyable and sustainable for you as possible. 
Will there be a lot of annoying diet rules?
Awesome! Just click the big button below and you'll be taken through my secure checkout process where you can safely pay by credit card, debit card or PayPal. It will be a one-time payment of just $47. Immediately after, you'll be able to save Superior Fat Loss to your computer, phone or tablet and start using it today.
AWorkOutRoutine.com – Superior Fat Loss