Description
Births Bumps Babies – Holistic Health Conference 2015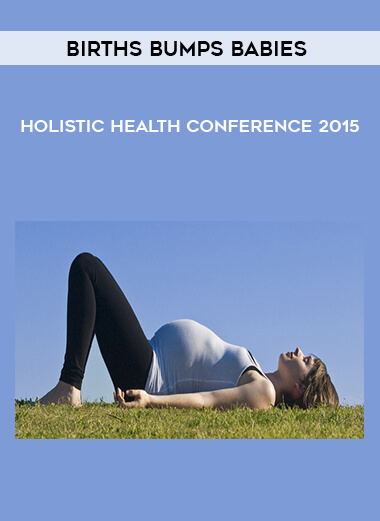 Salepage : Births Bumps Babies – Holistic Health Conference 2015
Births Bumps Babies – Holistic Health Conference 2015
WebRip – 22 MP3s, 1 MP4, 5 PDFs
Gail will be speaking during two sessions for the upcoming "Bumps Births Babies Holistic Health Online Conference." Join her! She'll be speaking on the following dates:
March 24th, 10 am AEDT: Breech & Posterior Positions
March 26th, 10 am AEDT: Baby not engaged, head too big, pelvis too small, anterior placenta
The Red Tent Mums say this about the upcoming conference:
Join us, the Red Tent Mums, as we interview some incredible speakers from Australia and around the world on the important topics of pregnancy, birth, breastfeeding and motherhood. Sign up to our holistic health conference and you'll receive FREE access to 21 interviews with inspiring and dedicated women who are experts in their field and have so much goodness to share.

Hear about the science, discover new techniques and uncover ancient ones. Nurture your pregnancy, realise your birth potential and discover delicious motherhood.

By registering for this conference, you are joining our Red Tent Mums community and we'll also be in touch about future events and opportunities to support you as a mum.
Births Bumps Babies – Holistic Health Conference 2015