Description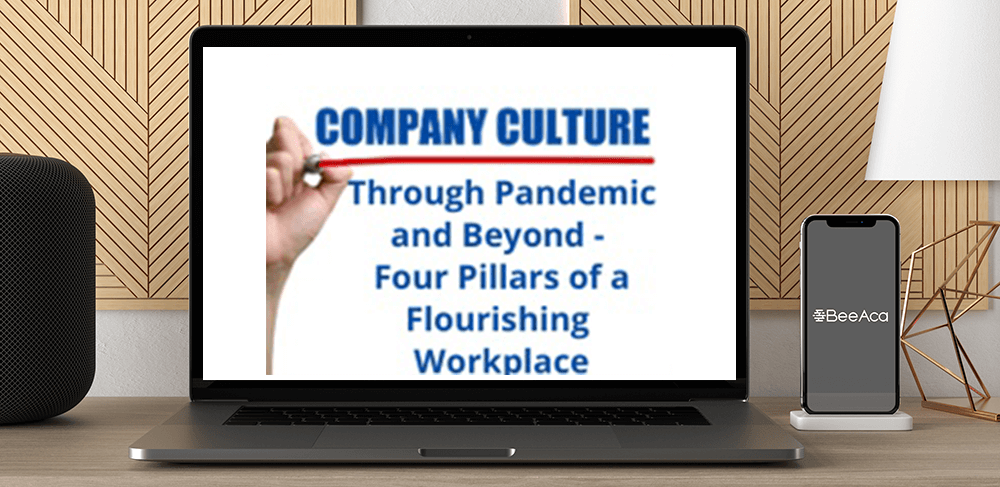 Company Culture Through Pandemic and Beyond – Four Pillars of a Flourishing Workplace
Salepage : Company Culture Through Pandemic and Beyond – Four Pillars of a Flourishing Workplace
Archive : Company Culture Through Pandemic and Beyond – Four Pillars of a Flourishing Workplace
Course Download Size :
In a world where employers are struggling to get the talent they need, it's more important than ever to create a culture that affects everything from job postings to exit interviews. The future of your business depends on it. Recruiting and retaining great talent, efficiency and customer loyalty benefit from the culture you design. Julie Ann Sullivan's unique perspective, interactive delivery and humor can help you make it happen.
Basic Course Information
Learning Objectives
Increase your knowledge of what it means to be a best place to work

Define the four top strategies for success in the Power of M.O.R.E.

Develop a unique plan for your next cultural improvement

Determine what components in your employee's experience need to improve

Learn proven solutions to attract and retain great talent
Major Subjects
The Power of M.O.R.E.

Mastery – a dedication to life long learning

Open-mindedness – seeing new perspectives

Reconnection – through listening and communication

Environment – Building a safe one
Julie Ann Sullivan has a passion for creating and sustaining successful business cultures.  She believes that by having a committed and passionate workforce, your organization will create a better world.  She began her education with a BA in Psychology and a pledge to deliberately learn about human behavior every day.  She took a deep left turn and received an MBA in accounting and spent decades learning about how businesses function.  With these two areas of expertise, employee engagement and culture building were a perfect fit.  She has also earned the title of Certified Laughter Leader Expert by studying the research and science of laughter and humor.
A research nerd, she piloted a podcast called Business the Care and spoke with over 60 C-Suite leaders, and countless consultants about specific steps to build effective cultures.  It was these inquiries that led to her newest book titled, Catalysts of Culture, How Visionary Leaders Activate the Employee Experience.  
When Julie Ann is not speaking, consulting or coaching she lives in Pittsburgh with her Wonder Dog, Joy
Company Culture Through Pandemic and Beyond – Four Pillars of a Flourishing Workplace