Description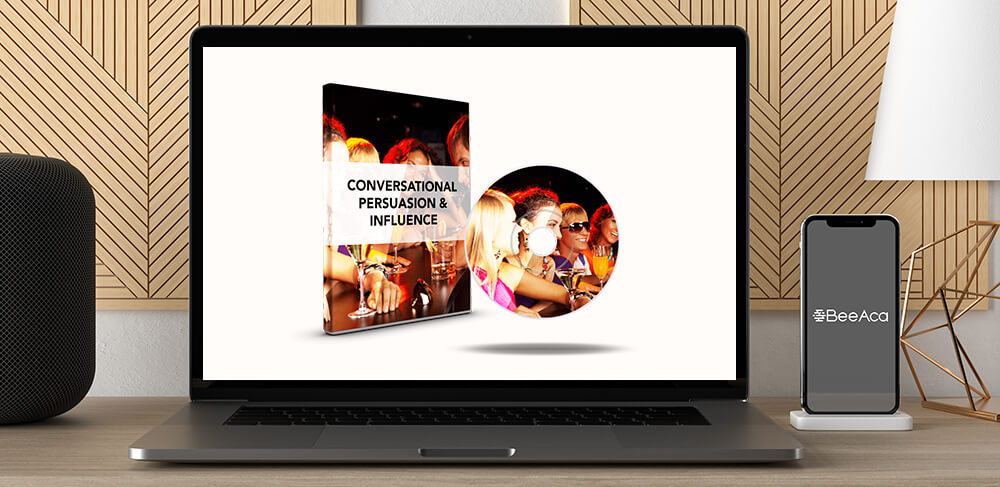 Conversational Persuasion & Influence by David Snyder
Salepage : Conversational Persuasion & Influence by David Snyder
Archive : Conversational Persuasion & Influence by David Snyder
Course Download Size : 2.5 GB
Description
If you are ready to master the power of conversation, and use that power to automatically get whatever you want out of life, then CPI is your next stop.
Join David Snyder as he reveals the single most powerful conversational hypnosis training system in the world today.
You will learn:
The 6 Stages Of Persuasion That You Can Use In ANY Context

How To Control Your Emotional State, ON DEMAND

The Critical Path To Influence In Every Situation

How To Instantly And Automatically Sync/Link Your Mind And Body With Another Human Being

How To Generate Irresistable Levels Of Rapport Whenever You Want

How To Use The 7 Unstoppable Language Patterns

How To Tap In To Someones Nervous System To Get Them To Be In The State To Do What You Want

How To Master Embedded Commands

How To Bind The Thoughts And Ideas Of People So They Choose Exactly What You Want

How To CRUSH Interviews For Work

How To Talk In Such A Way Where People Automatically Believe What You Say

How To Focus A Person's Attention So They Do Exactly What You Want

How To Create Massive Absorption And Pleasure Just By Talking To Someone
Only when you are ready to exert massive influence in your life should you decide to download Conversational Persuasion & Influence.
Take the next step towards taking control of your results by getting started today.
Curriculum
Author
David is the owner of David Snyder NLP and Hypnosis, where he offers NLP and hypnosis training. David is a Master Practitioner and Trainer who develops educational programs designed to raise the skill level of hypnotists around the world. With a Master's Degree in Acupuncture and Oriental Medicine from Southern California University of Health Services, he is recognized as one of the world's leading experts on conversational hypnosis and a captivating speaker on mind/body technologies.
Conversational Persuasion & Influence by David Snyder