Description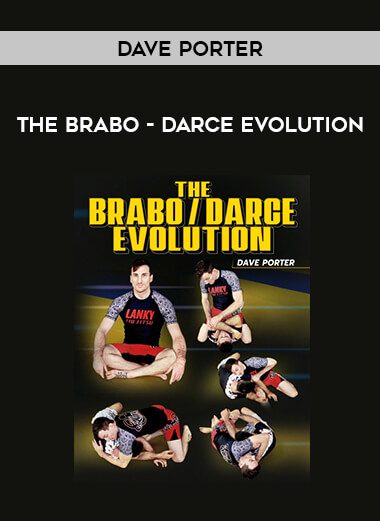 Dave Porter – The Brabo – Darce Evolution
Salepage : Dave Porter – The Brabo – Darce Evolution
Archive : Dave Porter – The Brabo – Darce Evolution
Course Download Size :
Accomplished competitor and Pedro Sauer Black Belt David Porter teaches the technical secrets of the Darce and Brabo Chokes.
Dave Porter is a black belt under the great Pedro Sauer and a high-level competitor who has put up spectacular results in Fight to Win PRO, Finishers Series, The Rickson Cup, and US Grappling, among others.
The skills in this series do not require lengthy arms to learn.
PART 1
INTRODUCTION
EVOLUTION
GOOD, BETTER, BEST GRIPS
DEFINING "LOCK-SIDE UP"
SLIDE THROUGH OR ROLL
TROUBLESHOOTING (GATOR ROLL)
SETUPS FROM TOP POSITIONS
RUSSIAN-TIE
DOG FIGHT WITH OVERHOOK
FAILED SINGLE LEG ESCAPE
MOUNTED DARCE
TECHNICA/MMA MOUNT
HIGH MOUNT
EE ON BELLY
CROSS SIDE ESCAPE COUNTER
CROSS SIDE STATIC
SCARF HOLD
NORTH/SOUTH
PART 2
TURTLE NEAR SIDE
TURTLE FAR SIDE
TURTLE FRONT SIDE
BACK MOUNT
STACK PASSING OPTIONS
KNEE-CUT ATTACK
KNEE-DRIVE AND PIN
SÄO PAULO TO BACKFILL
BUTTERFLY ATTACK
HALF-GUARD OVERHOOK AND ROLL
HALF-GUARD SCREWDRIVER
ATTACKING SEATED GUARD
PART 3
SETUPS FROM BOTTOM POSITIONS
(COUNTERS AND ESCAPES)
KNEE-CUT PASS COUNTER
SCARF HOLD COUNTER
CROSSFACE COUNTER
CROSS SIDE COUNTER (BOTH ARMS OVER)
CROSS SIDE HARPOON REVERSAL
CROSS SIDE KICK-OUT
NORTH/SOUTH KIMURA COUNTER
COMBINATION ATTACKS FROM GUARD
HALF-GUARD OVERHOOK SETUP
BUTTERFLY GUARD FLOAT PASS COUNTER
BACK MOUNT TO DEEP HALF THREAT
BOTTOM TURTLE ROLLOUT
PART 4
Gl DEPENDENT SETUPS
OFF OF GRIP BREAKS WHILE STANDING
OCTO-DARCE
S-MOUNT ATTACK
KNEE ON BELLY COMBO
LOG-SPLITTER PASS ATTACK
STACK PASS COUNTER
TOREANDO COUNTER
CLOSED GUARD ATTACK SERIES
OPEN GUARD TO OVERHEAD SWEEP ATTACK
NORTH/SOUTH COUNTER TO ARMBAR
BACK MOUNT TRADITIONAL ESCAPE AND COUNTER
Dave Porter – The Brabo – Darce Evolution