Description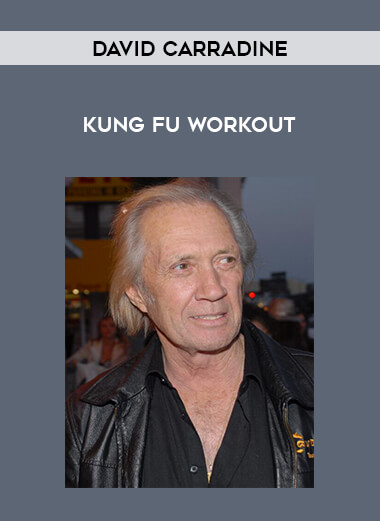 David Carradine – Kung Fu Workout
Salepage : David Carradine – Kung Fu Workout
Archive : David Carradine – Kung Fu Workout
Course Download Size : 562.61 MB
David Carradine presents a Kung Fu workout.
Literally meaning 'to know what to do', Kung Fu remains one of the most intelligent forms of body exercise ever developed.
Unlike most of today's exercises, it gives lasting benefits through heightened mental and bodily awareness.
The first part of the video teaches the postures used in Kung-Fu and other martial arts for exercising the body by stretching and strengthening in a non-sweat manner similiar to Yoga.
It's a great way of exercising for long term limbering and fitness, especially for people who are older or less able to take up more physically demanding exercises.
These exercises are also great for aiding concentration and relaxation of the mind and body in a unique way.
The latter part of the video teaches actual physical Kung-Fu techniques combing posture, punches and kicks.
If you've never attempted any martial art before this is a great chance to try it at an easy to follow level.
David Carradine – Kung Fu Workout