Description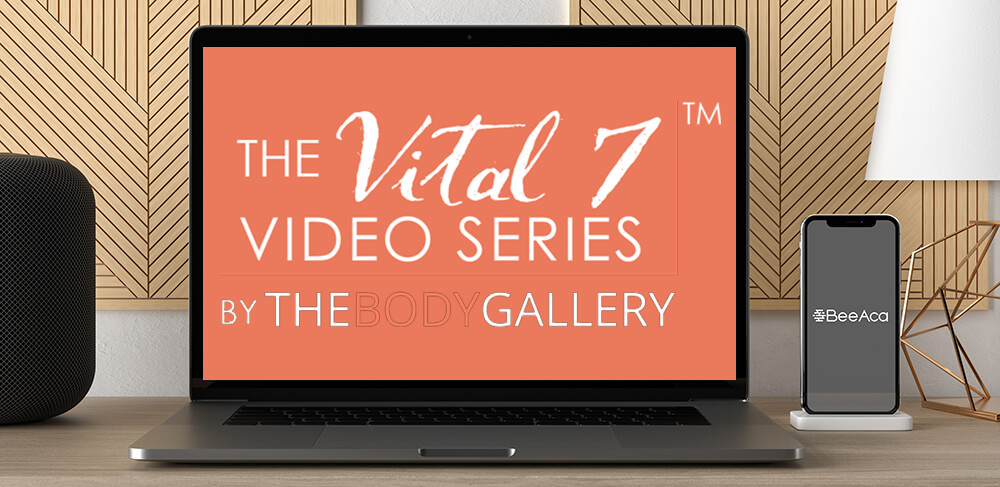 David Fabricius – The Vital Seven
Salepage : David Fabricius – The Vital Seven
Archive : David Fabricius – The Vital Seven
Course Download Size :
How Does This Course Work?
Renowned men's trainer and transformational speaker David Fabricius will personally guide you through seven live, hands-on sessions that you can access via your phone or computer – each week dedicated to one of the Vital 7.
Get ready to begin your new and truly extraordinary life!
Week 1: Becoming a Spiritually Rich Man (March 28th)
Week One we explore one of the most vital aspects of extraordinary living: spirituality. This is where the rubber meets the road.
If you yearn to be a man of courage, compassion and strong capabilities during this critical time in human history, you must develop your spiritual life and your connection with the divine.
This week, you'll learn:
How to apply spiritual practices from different traditions to your business and your relationships, health and sexuality
Profound spiritual practices that enable you to build your faith in the higher good and thus optimize your joy, self-confidence and performance in work and play
How to pray, mediate and chant in ways that promote self-healing and healing for the people in your life and the planet.
Week 2: Developing Your Mental Acuity and Powers of Manifestation (April 4th)
Your mind is one of your most powerful allies and tools on this seven-week virtual "trek" towards your new life. David will share his insights and proven techniques for developing your mental powers – some of which he's only shared with business and military elites.
This week, you'll learn:
The best, most time-tested (and positive) mental and visualization techniques to create the life you yearn for
How you can apply your inner resources to enhance your mental game
Why the world's elite professionals and leaders use positive affirmations and visualization, and how these tools will make you a better man and more inspired and capable leader at home and work and in your community
Week 3: Treating Your Body as Your Temple (April 11th)
Authentic masculinity isn't just about strengthening the mental and spiritual aspects of your life; it's also about creating the physical body you want.
Good health can lead to better sex, more intimacy AND even more satisfying work.
This week, you'll learn:
Breathwork and movement practices that enhance your physical wellbeing
How to optimize your lymph system for better health and vitality
Exotic yet simple techniques from Tibet, China, India and other cultures that tone your body and tune its energy systems
Easy, yet powerful exercises you can do anywhere so that when you travel, you don't lost momentum – or muscle mass
Techniques for losing body fat and gaining lean muscle so you feel and look fantastic
Week 4: Eating Intelligently (April 18th)
Balance, variety and moderation define intelligent eating. During Week 4, you'll be exposed to practical and proven nutritional solutions for optimum health – and ways you can "make food your medicine."
And when you apply what you learn, you'll feel good and look good and start to perform at your peak-in the bedroom, boardroom and out on the trail.
This week, you'll learn:
The power and practice of proper elimination and the benefits of colon cleansing
Techniques for high-performance nutrition
How to use Aphrodisiac foods to enrich your sex life
Exotic, nutrition-rich recipes from around the world
The benefits of plant-based diets, organic living and local food production.
Week 5: Discovering Your Life's Purpose (April 25th)
You possess an unlimited capacity for authentic personal and professional power and love, leadership and service. Now, it's time for you to discover your life's purpose and to manifest it – without excuses, apologies or compromises.
This week, you'll learn:
How to discover and begin to manifest your life's purpose
Immediate strategies for enterprise and community leadership
Methods for conscious wealth creation, wealth preservation, wealth sharing and planetary healing.
Week 6: Deepening Your Connection with Family, Friends & Communities (May 2nd)
Harmonious relations are one of the keys to a successful life. Week 6 is your opportunity to begin showing up for your family, friends and community – as a fully present and engaged man.
This week, you'll learn:
Simple techniques for harmonizing the family unit
Ways to build and lead communities toward greater cohesion and abundance
Techniques such as "gift circles" that create and strengthen your community
Week 7: Thriving with Personal Downtime, Sexual Bliss, and Providing for Your Loved Ones (May 9th)
It's time for you to put personal downtime and quiet at the very top of your "to do" list. The gifts of self-care are inner calm and an unshakeable confidence, PLUS romantic and sexual bliss. This week, you'll also get crystal clear about your biological role as provider and protector for your loved ones.
This week, you'll learn:
Easy and engaging practices that will make you WANT to take time with yourself
How to use healthy communication, romance, Tantric techniques, Taoism and erotica to increase your sexual bliss
Defense philosophies and strategies that you and every parent, single person and child should know
Simple techniques used by the elite military forces you can also use to protect yourself and your family
Bonus Session #1
Finding Life Balance Through Indigenous Wisdom & Ritual
With Tim Ballingham and Kyle Shinners
Inspirational leaders Tim Ballingham and Kyle Skinner bring a unique perspective on life balance for men. Drawing from years of engagement with Native American and Far East traditions, these two spiritual mavericks will share principles and practices for restoring yourself, your family, your community and our planet.
You'll learn how to integrate indigenous wisdom and ritual to achieve more life balance and strengthen your connection to Source, other men, and the women and children in your life.
Tim Ballingham is a 35-year practitioner of Native American ceremonies and the former Native American Projects Director of the Cross-Cultural Studies Program. A skilled ceramicist, Tim's work has been on exhibit at Smithsonian's Renwick Gallery and appeared in popular professional and international publications. Tim is also vice president of Earth Mother Productions, which produced the acclaimed series, "Earth Mother Lullabies from Around the World."
Kyle Shinners is a journeyman dedicated to artfully walking the path of Spirit. He is co-founder of Harmonix Health, has traveled extensively in Asia and teaches Qi Gong. He serves on the core council of Tribal Convergence whose mission is to co-create intentional communities through local men's circles and other methods. As a younger man, Kyle was an all-American lacrosse player.
Bonus Session #2
Men, Heal Thy Selves: Seven Steps to Personal and Global Awakening
With Dr. Emmett Miller
How do we heal ourselves? And how does our own healing help the world heal?
Dr. Emmett Miller, one of the fathers of mind/body medicine, will share his diagnosis of the threats the human race is currently facing, and share his seven-step holistic treatment plan for you, and the planet.
Like many teachers, Emmett stresses that individual healing leads to global healing. And yet, his background as a physician, scientist, musician and master storyteller offer a distinct view of personal and global awakening for men.
Emmett Miller, M.D. is one of the fathers of holistic and mind/body medicine. His multicultural heritage has given him a unique social, medical, and spiritual perspective. He is founder of the world's first Cancer Support and Education Center in Menlo Park, CA, and the author of Deep Healing: The Essence of Mind/Body Medicine. Leading hospitals and health professionals, performers, and Olympic athletes use Emmett's pioneering deep relaxation and guided imagery audio recordings for mind/body healing and performance enhancement.
Bonus Session #3
Living The Samurai Code
With James Williams, Kaicho (Headmaster), Nami ryu Aiki Heiho
A headmaster of a classic, authentic samurai tradition, James Williams works with some of the most dangerous men on the planet. He brings a deep understanding of the code of the samurai and how the samurai existed to stop fear and destruction and bring forth peace.
This session will focus on the importance of men to bring forth peace so society can blossom. James embodies a form of samurai masculinity in a very big way and he will discuss the importance of courage; to take the sword and cut away what no longer serves you and the importance of having courage so you can have true compassion.
He will also explore the importance of courtesy and how it lubricates society with respect and dignity. The final piece of the session will be capability, where each man has to improve his capability to be a guardian of what is good in society, to provide for his family, to be a positive contributor to the world. James is a world-renowned trainer and subject matter expert on samurai way of living and its code of ethics – philosophy principles and practices.
James Williams is president of Bugei Trading Company. He has been studying martial arts since 1960 and teaching since 1975. James has trained, competed in and taught a number of different martial disciplines: Japanese, Okinawan, Chinese, Filippino, as well as the Brazilian system of Jujitsu as taught by Rorion and Royce Gracie. A certified instructor of the ancient Russian martial art Systema, James also teaches a close-quarters method of combat to policeman and military personnel around the world. James developed the Hissatsu, a close-quarter battle knife produced and marketed by Columbia River Knife & Tool.
Author
David Fabricius is an initiator of men into healthy, authentic and conscious 21st century masculinity. He is also a highly sought after speaker, trainer and facilitator, known for having trained top business leaders, world champion strength athletes, tier one Special Forces soldiers, and super wealthy maverick entrepreneurs.
David Fabricius – The Vital Seven