Description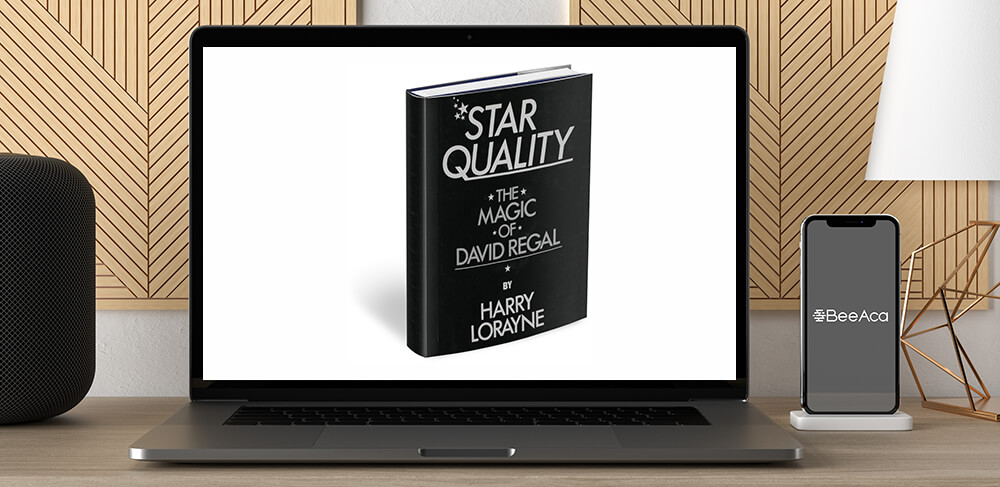 David Regal – The Magic of David Regal Vol 3
Salepage : David Regal – The Magic of David Regal Vol 3
Archive : David Regal – The Magic of David Regal Vol 3
Course Download Size : 771.65 MB
Vol. 3
PARTICIPATION
Lucky Seven (from Constant Fooling) – An incredible self-working prediction effect, presented complete with Regal's latest touches.
Control Yourself (from Constant Fooling) – A shuffled-deck impossibility. Two spectators are given the ability to find their own selections.
Clandestine Collectors (from Close-Up & Personal) – A handling of the collector's theme with some uniquely sneaky elements.
Not This (from Constant Fooling) – Anytime, anywhere impromptu mentalism. All you need is paper and a pencil.
Coincidence Deck (from Constant Fooling) – A display of amazing sympathy that can involve everyone in the room.
A Simple Woodcutter (unpublished) – Spectators shuffle the deck, yet the top card matches the magician's prediction . . . which is carved into a plank of wood.
Off-Color Thought (from Constant Fooling) – A visually perfect switch with myriad applications.
Mystic Poker (from Close-Up & Personal) – A new plot. The spectator draws any card that can be found in a royal flush onto a blank card . . . then the magician magically prints the other cards needed to fill out the hand!
Mucilaginous Monte (from Constant Fooling) – A monte with sequences that will slay.
771.65 MB
Curriculum
Author
David Regal is a television writer and a creator of effects for magicians. His background is live comedy, as a member of the main company of Chicago City Limits. Since moving to the Los Angeles area he has served as head writer for Nickelodeon's Rugrats, and has written for many sitcoms, including multiple episodes for Everybody Loves Raymond.In addition, magic effects of his design are performed around the world.
David Regal – The Magic of David Regal Vol 3