Description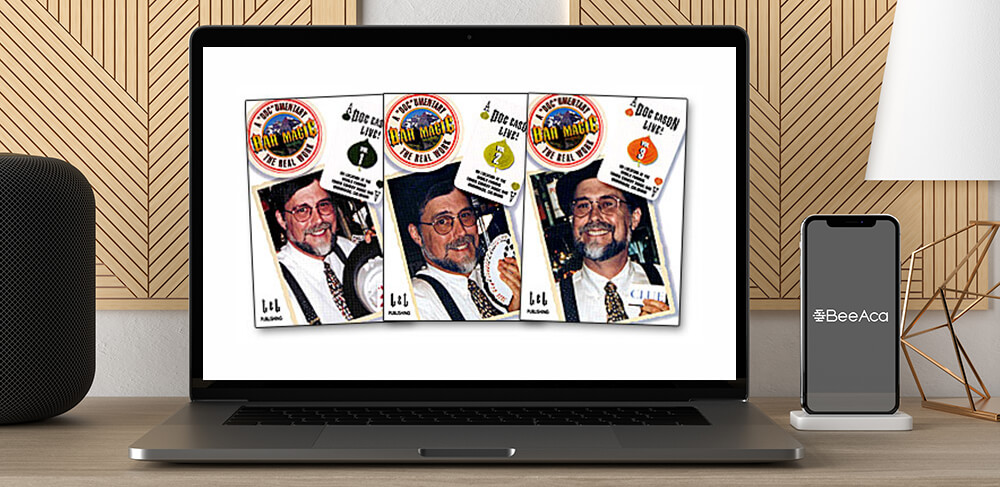 Doc Eason – Bar Magic Vol 3
Salepage : Doc Eason – Bar Magic Vol 3
Archive : Doc Eason – Bar Magic Vol 3
Course Download Size : 744.30 MB
Volume Three
All Screwed Up-a hilarious opening trick using hardware!
Impossible Opener-a cornerstone of Doc's act for over 15 years.
The Color-Changing Deck-the stunning version that gets 'em watching!
The Anniversary Waltz-the most commercial card trick ever devised.
Max Maven's "Tearable"-visually stunning and designed to "work."
The Cocktail Napkin Rose-worth the price of the video!
Copper/Silver/Brass Transposition-widely acclaimed as the definitive version.
The crowning piece-J.C. Wagner's Card on the Ceiling, Doc's closer for 20 years.
Larry West's Bill Counting Trick- a long-standing undergound classic.
Curriculum
Author
William H 'Doc' Eason ) is an American magician who specializes in bar magic. For 27 years, he was the featured entertainer at John Denver's World Famous Tower Comedy/ Magic Bar in Snowmass Village, CO. . He is also a corporate entertainer, lecturer, public speaker, author, teacher, consultant and recently was involved in the Fox TV show "Masters of Illusion". He talks to corporate and association groups about "The Therapy of Laughter" and connecting with customers.
Doc Eason – Bar Magic Vol 3