Description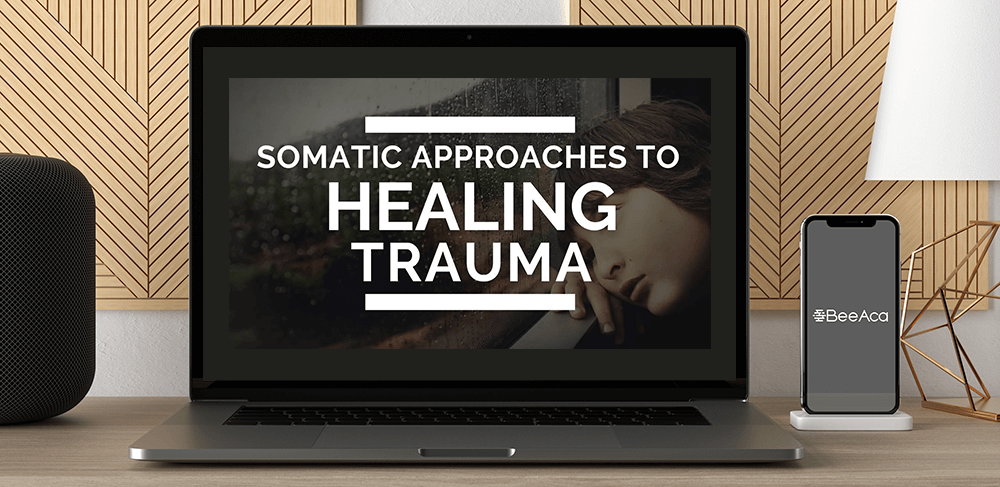 Dr Albert Wong – Somatic Approaches to Healing Trauma
Salepage : Dr Albert Wong – Somatic Approaches to Healing Trauma
Archive : Dr Albert Wong – Somatic Approaches to Healing Trauma
Course Download Size : 1.8 GB
Somatic Approaches to Healing Trauma
Learn how to approach healing trauma from a somatic perspective. Whether you're a therapist, clinician, health care provider, someone who is supporting a loved one, or in the recovery process yourself—join us to learn body-mind techniques that can help you understand how to work with trauma from an embodied perspective.
YOUR HOST
Dr. Albert Wong
Director of Somatic Psychology
John F. Kennedy University
BLENDING ANCIENT WISDOM
WITH MODERN SCIENCE
The body remembers
And we must listen.
HERE'S WHAT YOU WILL LEARN
We'll teach you important interventions to help leverage the body-mind connection to assist others in healing from trauma. We will cover foundational somatic concepts like grounding, titration, pendulation, resourcing, and dual awareness.
You will learn pragmatic tools that can help individuals who are experiencing trauma recover from a triggering episode.
You will learn what the three phases of trauma treatment are and why it is so important to work with somatic resources.
While nothing can replace an in-person training, this course will provide an introduction to somatic psychology and articulate a few of the primary somatic techniques for working with trauma.
Gain
Inner Resilience
Learn foundational techniques to help raise a person's capacity to resource, contain, and ground themselves in the face of difficult emotional experiences.
Work Through
Implicit Memory
Discover important techniques for how to work through implicit memory in order to help metabolize frozen bodily responses.
Stabilize
Trauma Response
Gain a deeper understanding of how to access resources and use pendulation and dual awareness to stabilize a trauma response.
What's included
18 bite-sized video lessons in easily digestible form
Downloadable videos so you can watch at your convenience, on any device — whenever you want, wherever you want
Bonus pdf report: "Why CBT is incomplete"
Somatic Approaches to Healing Trauma
This is a reduced fee that is appropriate for students or individuals with low-income.
$30 Student / Scholarship
Somatic Approaches to Healing Trauma
This fee is the standard course fee which is recommended for most individuals.
$60 Standard Fee
Somatic Approaches to Healing Trauma
This is a fee for individuals who would like to receive CE credit for the course.
$95 Certificate
The Lessons
The Map of the Territory
Lesson 1: What is Trauma?
Lesson 2: What is Somatic Psychology?
Lesson 3: Three Quotes
Lesson 4: To Feel Felt
Lesson 5: Three Phases of Trauma Treatment
Phase 1: Developing Resources and Finding Safety
Lesson 6: Survival Resources
Lesson 7: Creative Resources
Lesson 8: Other Resources
Lesson 9: Somatic Resources
Lesson 10: Grounding Resources
Lesson 11: Boundary Resources
Phase 2: Pendulation, Titration, and Working with Implicit Memories
Lesson 12: The Orienting Response
Lesson 13: The Arousal Cycle
Lesson 14: Implicit Memories
Lesson 15: Linking Implicit Memories
Lesson 16: Using Pendulation with Implicit Memories
Phase 3: Reorienting, Moving Forward and Embodying Wholeness
Lesson 17: Moving Forward: Integration and Connection
Lesson 18: Consolidation, Integration, and Next Steps
Curriculum
Author
Dr. Albert Wong is the Director of Somatic Psychology at JFK University and a leading clinician and educator in the field of somatics. A Marshall Scholar educated at Princeton and Oxford, Dr. Albert Wong has been honored for his work in psychotherapy by The Northern California Community for Emotion Focused Therapy, the American Psychological Association Psychoanalytic Division, and the Yale Psychoanalytic Research Training Program. In the 1990s, he served as residential staff at the Esalen Institute for five years and has been featured on PBS, in Time Magazine, and the book The American Soul Rush. His work has been published in titles ranging from the scientific journal Biological Cybernetics to the book anthology Radical Spirit. One of his film projects, Step One Breathe, was named Best Drama at the Maryville Film Festival. He is the founder and CEO of the online educational website, Somatopia.  He recently presented a workshop at the International Conference of the Association for the Advancement of Gestalt Therapy entitled Many Dances, One Rhythm: A Somatic Exploration of Gestalt-Based Movement Practices, as well as the International Expressive Arts Association Conference.
Dr Albert Wong – Somatic Approaches to Healing Trauma