Description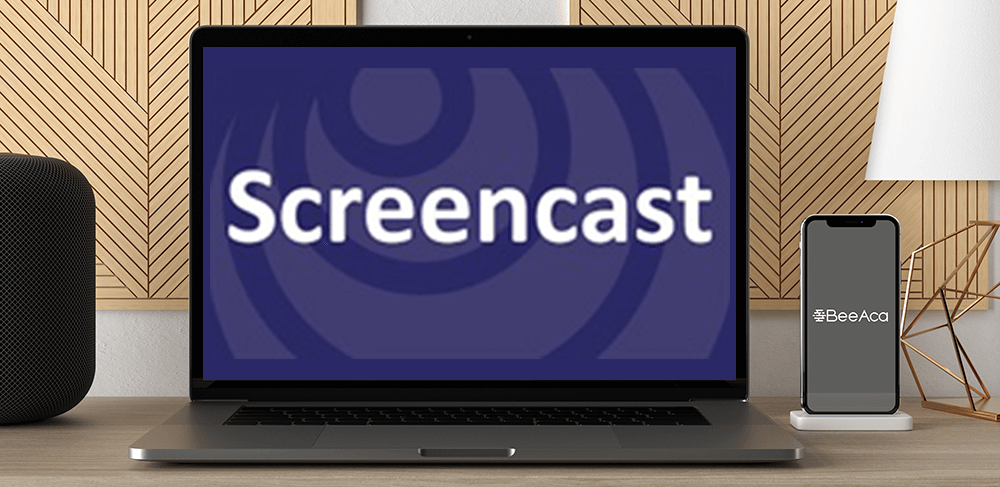 Emerging Technologies – 2020 and Beyond
Salepage : Emerging Technologies – 2020 and Beyond
Archive : Emerging Technologies – 2020 and Beyond
Course Download Size :
Emerging technologies are changing so fast, it is hard to predict the future. Quantum supremacy may be driven by the Dowling-Neven Law of double exponential growth. We are seeing this in quantum computing, artificial intelligence, machine learning and robotic process automation. How can you keep from being blind-sided by a technology like blockchain or predictive analytics? This session will provide a road map on emerging technologies and choices you can implement now.
Basic Course Information
Learning Objectives
Upon completing this session, you should be able to:
Identify leading emerging technologies from a list

List business applications of emerging technologies

Differentiate products working today and emerging technology that doesn't quite work

Create a plan to incorporate emerging technology appropriately in your business
Major Subjects
Hardware enablement

Software evolution

Practical tools you can use today

Unusual emerging technologies to watch in the future

Emerging technologies that are not ready for prime time
Randy Johnston is a nationally recognized educator, consultant, and writer with over 40 years experience in Strategic Technology Planning, Accounting Software Selection, Paperless, Systems and Network Integration, Business Continuity and Disaster Recovery Planning, Business Development and Management, Process Engineering and outsourced managed services.
 

EXPERIENCE

K2 Enterprises

(K2E.com)

1990 – Present

Hammond, LA

Executive Vice President, Shareholder – Nation's leading technology CPE provider to CPA professionals. Consults to high profile technology vendors. Delivers national seminars to CPAs, business groups and IT leaders on technologies in accounting, healthcare and banking. Creates and presents seminars and articles on 30+ technology topics including CPA Firm Technology, Cloud, Paperless, Business Continuity, Accounting Software and Business Strategies leveraging technology.

Network Management Group, Inc. (NMGI.com)

1983 – Present

Hutchinson, KS

Chairman & CEO, Stockholder – Consults and specializes in Strategic Technology including planning, selection and implementation. Expertise: CPA Firm Technology and strategy; Paperless; Accounting Software, Business Intelligence and CRM; Infrastructure including: Cloud, Business Continuity, Virtualization, Backup, and remote management.

Hutchinson Community College

1977 – 1997

Department Chair, Professor, Adjunct – Mathematics & MIS Depts. Designed and taught courses in all areas of mathematics & computing.

Professional Data Services

1978 – 1981

Programmer and system designer – Developed a medical system including the first paperless claims in Kansas, appointments and collection systems. Owned ComputerLand, Entre' and Connecting Point stores, received first IBM PC and first Compaq in Kansas.

Farmland Industries

1977 – 1978                                                                 

Programmer and system designer – Developed and maintained P&L, Credit Union and Feedlot accounting

 

EDUCATION

Hutchinson Community College, 1975

A.A. in Computer Science, Math

Kansas State University,1977

B.S., summa cum laude, in C.S., Math, Science

Wichita State University, 1981

Masters of Computer Science, 60+ post graduate hours

 

ACKNOWLEDGEMENTS

Accounting Today

Listed as one of the 2004-2013 Top 100 Most Influential People

CPA Practice Advisor

Accounting Hall of Fame 2011, Top 25 Thought Leader 2011-2014

Accounting Technology

Listed as one of the top nine technology stars in the industry

AICPA Technology Conference

Past Chair and featured Speaker for the past 28 years.

Who's Who in Business & Industry – 1990-2013; in Computing 1987-2013

Acknowledged as leading business professional and as a leading computing professional

 

CERTIFICATIONS

Microsoft Corporation

Microsoft Certified Professional – MCP

Novell Corporation

Certified Network Administrator – CNA

AutoDesk, 3Com, Entre'

Certified CAD specialist, Network Professional, Data Communications

 

PUBLICATIONS

Various publications 1978 – Present

CPA Practice Advisor monthly columnist, Journal of Accountancy, CRN, Accounting Technology, PCWeek, InfoWorld, Interface, State Society newsletters, frequent quotes in accounting and computer press.

Mitchell Publishing – 1981

Basic Using Micros

Random House – 1982

Business Computing Systems

McGraw Hill – 1984

Computers: An Introduction

John Wiley & Sons Publishing – 2002

Technology Best Practices

K2 Enterprises – 2003-2012

Accounting Software Solutions
Emerging Technologies – 2020 and Beyond