Description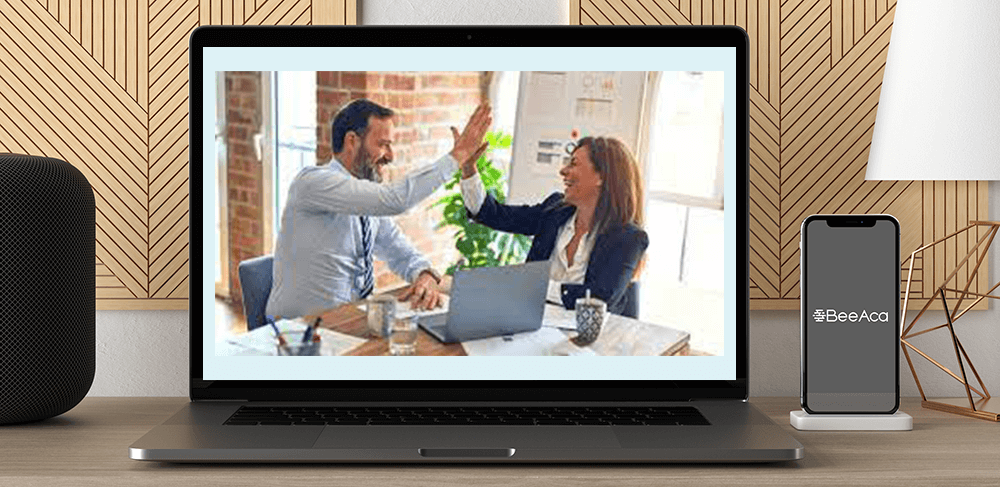 EMOTIONAL INTELLIGENCE Crash Course for ENTREPRENEURS 2021
Salepage : EMOTIONAL INTELLIGENCE Crash Course for ENTREPRENEURS 2021
Archive : EMOTIONAL INTELLIGENCE Crash Course for ENTREPRENEURS 2021
Course Download Size :
DO YOU HAVE WHAT IT TAKES TO SUCCEED? Have you ever wondered why some people fail while others make it big? Is it true intellectually-gifted entrepreneurs have more chances of meeting success? And to what degree does having a college diploma represent a real advantage in today's business world?
This crash course responds these questions by presenting a down-to-earth explanation of the principles of Emotional Intelligence (EI), how you can develop its basic skillsets, and the role these have played in the lives of self-made multi-billionaires like Jeff Bezos (Amazon), Bill Gates (Microsoft), Sir Richard Branson (Virgin Group), Oprah Winfrey (Harpo, Oxygen Network), Warren Buffett (Berkshire Hathaway), and Steve Jobs (Apple, NeXT and Pixar).
Its lessons and exercises  will help you discover:
What is emotional intelligence, and how it can make the difference between entrepreneurial failure and success.

How Sir Richard Branson, who was allegedly born with an intellectual disability, managed to go from being a high-school dropout to one of the world's most successful self-made multi-billionaires.

Why a growing number of companies no longer use IQ as the only medium to judge their prospective employees.

Why did most creative people who worked with Steve Jobs creating Apple's Macintosh said they would never, ever work for him again.

Why does Jeff Bezos prefer to work with people who are more willing to admit being wrong, and who often change their opinions.

What critical skill allowed Oprah Winfrey, who was born into poverty, to host the highest-rated TV talk show in history and become North America's first black multi-billionaire.

How being aware of our emotions and those of others translates into being able to develop greater empathy and more robust social skills

What does Warren Buffett recommend doing whenever you are about to lose your temper, and how can this improve your overall business relationships.

What stimulated Bill Gates' transformation from being a mean office bully to becoming a kind and soft-spoken individual.

How growing your emotional intelligence skills paves your way to success.

And much more!
If you are ready to discover the world of Emotional Intelligence and learn the basics of how its basic skillsets can help you meet entrepreneurial success, then get this crash course now and pave the way for your business progress and growth starting today!
30 DAY MONEY-BACK GUARANTEE!
EMOTIONAL INTELLIGENCE Crash Course for ENTREPRENEURS 2021