Description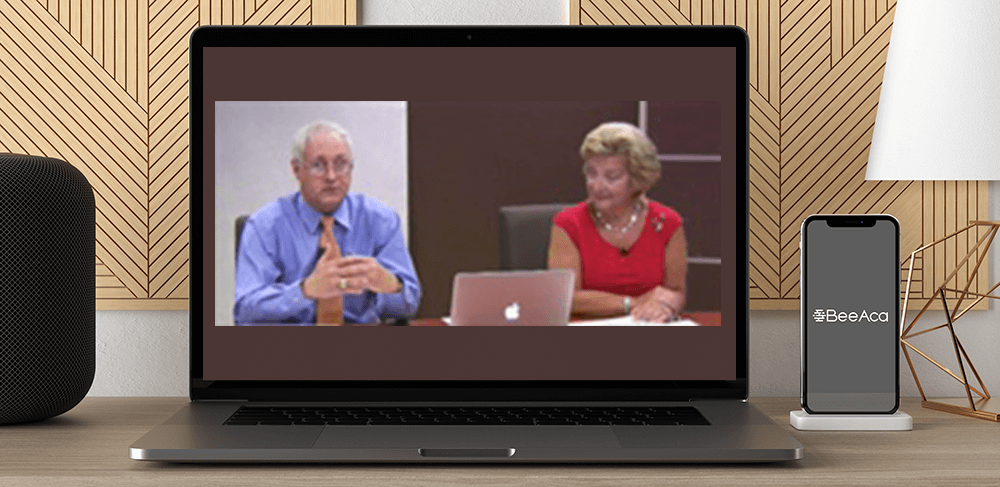 E&O – Roadmap to Homeowners Insurance – Part 1 by Virginia Bates | Rusty Deaton
Salepage : E&O – Roadmap to Homeowners Insurance – Part 1 by Virginia Bates | Rusty Deaton
Archive : E&O – Roadmap to Homeowners Insurance – Part 1 by Virginia Bates | Rusty Deaton
Course Download Size :
This course is Part 1 of 2 (3 hrs each) in this E&O module – As of January 1, 2020, 3 hours of content must be taken in order to qualify for the 10% E&O premium discount!
This course takes a deep dive into the ISO homeowners forms to see how coverage applies for home owners in today's marketplace. We'll look at the importance of eligibility requirements and proper wording of the named insured, as well as valuation and knowing how the policy responds to loss in differing situations. We will also look at alternative policy language and how it is used to modify coverage to fit the insurers' varying risk appetites.
Learning Objectives
Upon completion of this course, the student should be able to
understand HO forms, the eligibility requirements, and how to name the insured on the declarations page of the policy properly;
understand and apply key definitions within the policy that can affect coverage and how the policy may respond;
understand the difference between covered property and property not covered, the perils for which property is insured, how exclusions apply to shape coverage, and the key conditions that need to be complied with after a loss; and
be able to explain coverages under Section II of the policy and how exclusions and conditions work together to provide or exclude coverage.
PLEASE READ – VIDEO ON DEMAND CE INSTRUCTIONS AND STATE REQUIRED FORMS (0.15 MB) Available after Purchase
Course_Slides (0.29 MB) Available after Purchase
Course Outline (0.01 MB) Available after Purchase
Course Handout – Includes Parts I & II (1.11 MB) Available after Purchase
Swiis Re/Allianz/Utica Premium Discount Instructions (33.2 KB) Available after Purchase
Virginia Bates
Related seminars and products
VIRGINIA M. BATES has over twenty years of experience consulting to agencies and carriers and managing insurance operations for both a carrier and a large regional agency. She has a background in all property and casualty lines, experience as director of a country-wide underwriting school and direct involvement in many automated systems. As co-founder of VMB Associates Inc., she has worked with many agencies on valuations and related issues, intelligent selection and use of technology, profitability, reducing E&O exposure, internal operations, marketing strategies, carrier relationships and successful use of technology. She speaks often on the evolving exposures and preventive strategies related to automation and electronic processing and documentation. She has conducted E&O audits and rehabilitation projects for agencies at the request of E&O carriers such as Fireman's Fund. She developed and produces the Vendor Comparison Workshops that have helped thousands of agencies determine their automation needs and options.
She is a certified E&O instructor and regularly creates and conducts educational programs for many state agents' associations, carriers and vendor groups. These programs encompass both technical subjects (such as personal and commercial risk management, direct and indirect property coverages, advanced workers comp coverages and rating, and umbrella coverages) and management subjects (such as E&O prevention, business planning, disaster recovery, profitable use of automation and procedures manual creation and implementation).
Virginia is the founder and Technical Executive of www.VMBhits.com. This is a testing website with which agency and carrier administrators can test the specific coverage skills, system usage abilities, E&O safety understanding, bookkeeping acumen, and educational needs of current employees and candidates for hire. The site includes tests in just about every P&C coverage line and Benefits lines.
Virginia's educational background includes an honors degree from Swarthmore College and graduate work in management science. She is a licensed broker and licensed insurance adviser.
SOME SAMPLE REVIEW COMMENTS & CLIENT COMMENTS (from classes and consulting work):
"Her positive attitude is always inspirational. Her knowledge of material is always enlightening.
The industry should be proud to have her." "The Best!"
"I love to have you in our office. Everything seems possible at the end of the day!"
"I went to a class just to get continuing ed credits and you reminded me why I went into this business in the first place – to sell and to help people. Thanks for making it fun again."
"Thank you for treating us like a diamond-level client. We know you always care."
Rusty Deaton
Related seminars and products
Rusty Deaton's work experience includes 24 years as owner and principal of Deaton Insurance Agency, a multi-line property and casualty agency, which he founded in 1985. Rusty's focus in the agency is now on public entity insurance. Rusty was a partner in Edmond, Deaton, and Stephens Insurance Agency from 1991 to 2002, a leading commercial insurance provider in the Texas Panhandle.
In addition to his insurance pursuits, Rusty has been a director of First National Bank of Paducah since 1987, and President of First Paducah Bancshares of Texas since 1997. He graduated from Texas A&M University in 1984 and received his CIC designation in 1998.
E&O – Roadmap to Homeowners Insurance – Part 1 by Virginia Bates | Rusty Deaton