Description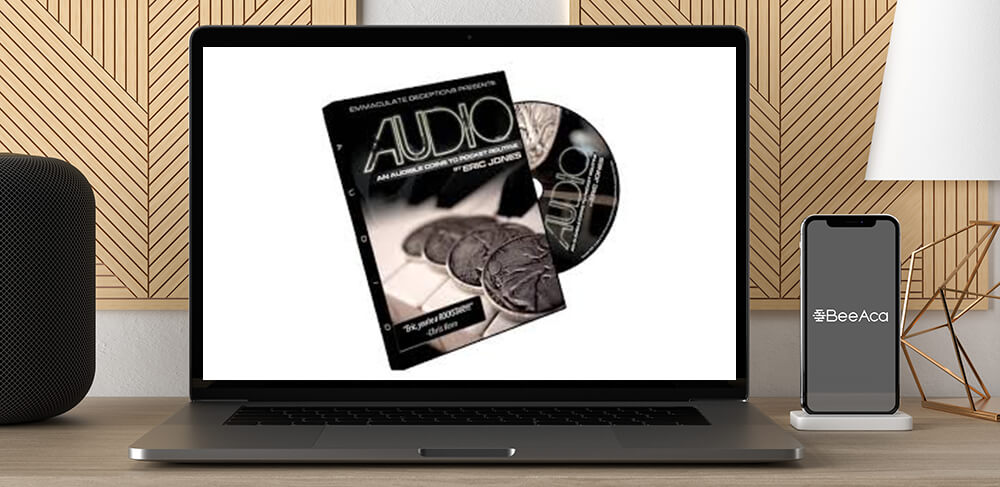 Eric Jones – Audio
Salepage : Eric Jones – Audio
Archive : Eric Jones – Audio
Course Download Size : 1.58 GB
Eric Jones presents a full body close up illusion. This is coin magic at its finest. Four coins are displayed on the palm of the hand. One at a time, the coins are rendered invisible and tossed into the air. As each coins falls, you hear an audible clink in the pocket indicating the moment the coin arrives. This process is repeated until the hands are left COMPLETELY EMPTY, and all four coins are extracted openly from the pocket. No extra coins. No pulls. No hold outs. No gimmicks. The magic is practical for virtually every situation, making this a perfect trick for the casual hobbyist or serious professional. You can even borrow four coins and perform this wonderful piece of impromptu piece of magic.
This is Audio.
Here's what others are saying:
"This trick is awesome. So smooth and it has every element needed for a great effect"
– Aaron DeLong
"Very cool….impressive work."
– Jean Pierre Vallarino
"Sweeeeeeet…seriously another winner!"
– Shawn Farquhar
"Eric, you're a ROCKSTAR!!!"
– Chris Korn
1.58 GB
Curriculum
Author
Eric Jones was a magician act from Season 12 of America's Got Talent. He was eliminated in the Semifinals in the Judges' Choice.
Eric Jones is beginning to make a name for himself in the world of close-up magic. Armed with sleight of hand, Eric dazzles his audiences with his digital dexterity. He uses these tools to politely deceive and entertain his audiences.
Eric Jones – Audio