Description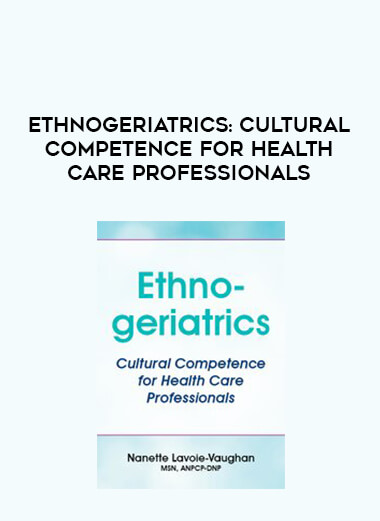 Ethnogeriatrics: Cultural Competence for Health Care Professionals
Salepage : Ethnogeriatrics: Cultural Competence for Health Care Professionals
Archive : Ethnogeriatrics: Cultural Competence for Health Care Professionals
Course Download Size :
Faculty:
PhD, DNP, PMHNP-BC, NP-C Tamatha E Arms
Duration:
1 hour and 1 minute
Format:
Audio and Video
Copyright:
Oct 28, 2021
Product Code:
POS078370
Type of Media:
Seminar on the Internet
The share of older people from various ethnic and cultural origins is increasing and is predicted to account for one-third of the population by 2050. As a result, you are more obligated than ever to deliver culturally appropriate treatment. Nanette Lavoie-Vaughan, MSN, ANPCP-DNP, recently finished a postdoctoral program in ethnogeriatrics at Stanford University and will provide highlights from her extensive clinical experience caring for a wide range of patient demographics. Following that, an evidence-based cultural competency model will be essential to your competent delivery of ethnogeriatric treatment!
Tamatha Arms, PhD, DNP, PMHNP-BC, NP-C, is a Psych Mental Health and Adult/Geriatric Nurse Practitioner. She has 25 years of clinical expertise and 9 years of teaching experience in psychopharmacology. Her clinical expertise and research interests are in geropsychiatry.
Tamatha has lectured and written on geropsychiatry to a variety of multidisciplinary groups both nationally and internationally. She has written over 20 articles, 5 book chapters, 3 of which were invited, and co-authored a book. She is involved in international nursing organizations (Sigma) as the North America Region 13 coordinator, and she chairs the Geropsych SIG at the national level (the Gerontological Advanced Practice Nurses Association [GAPNA]).
Speaker Information:
Dr. Tamantha Arms has an Assistant Professor position at the University of North Carolina Wilmington. She is a published author with royalties. PESI, Inc. provides Dr. Arms with a speaking honorarium. She has no relevant financial links with groups that are ineligible.
Dr. Tamantha Arms belongs to the Southern Nurse Research Society, the American Psychiatric Nurses Association, the GeroPsyche Focus group, the Gerontological Advanced Practice Nurses Association, the American Association of Nurse Practitioners, and the Sigma Theta Tau International Nu-Omega chapter.
Ethnogeriatrics: Cultural Competence for Health Care Professionals