Description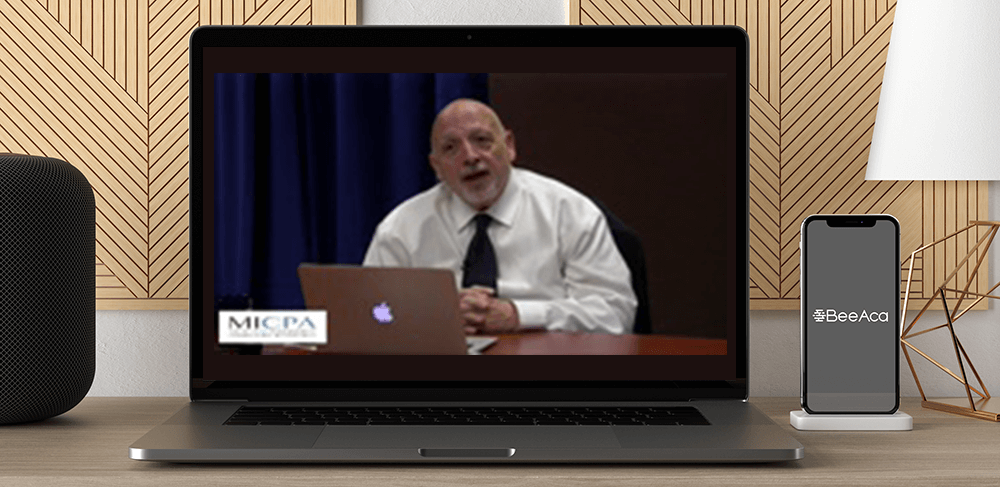 Financial Statement Analysis
Salepage : Financial Statement Analysis
Archive : Financial Statement Analysis
Course Download Size :
This hands-on workshop presents a comprehensive analytical approach that will enable each participant to design, execute, and present the results of a comprehensive financial statement analysis in an understandable and meaningful manner. Various insightful and effective analytical tools and approaches are presented and used to actually perform in-depth analysis of live financial statements in the course of this workshop day. Accountants attending this seminar from public accounting have noted that this session provides them with greater insight into the potential for:
Effectively applied analytical procedures

Additional client services, as well as

Enhanced compliance with professional standards regarding the effective application of analytical procedures.
Basic Course Information
Learning Objectives
To provide a comprehensive, easily-applied, approach to financial statement analysis that employs basic to intermediate analytic approaches and tools and will enable each participant to provide insightful output to interested parties as a result of the analysis
Major Subjects
Why perform financial statement analysis

Trend (trend break) identification

Vertical & Horizontal trend analysis

Simple and Multi-Variable Regression analysis

The value, and meaning, of ratio analysis

Ratio analysis by category:

Profitability

Liquidity

Operating

Debt

DuPont analysis

Altman Z Score analysis
Gary's professional career has encompassed public accounting in the capacity of staff to partner level in firms ranging from small to international practices, and industry experience at the controller and chief financial officer level. Gary's experience also includes three years as a member of the Auditing Standards Board of the American Institute of Certified Public Accountants.  For several years, Gary served as the senior technical reviewer for the Texas Society of CPAs for peer reviews conducted in that state.  Various organizations such as the American Institute of Certified Public Accountants and state societies of CPAs have named Gary as their discussion leader of the year.  Participants have noted that he enhances his presentations by including real-life examples and drawing upon a "somewhat dry" sense of humor.
Gary, currently, is a partner in a small accounting practice in Dallas, Texas.  Additionally, Gary is the President of RealisticApproach Seminars, Inc.  RealisticApproach Seminars, Inc. develops and provides professional training, exclusively through state societies of CPAs, to CPAs throughout the country.
Financial Statement Analysis