Description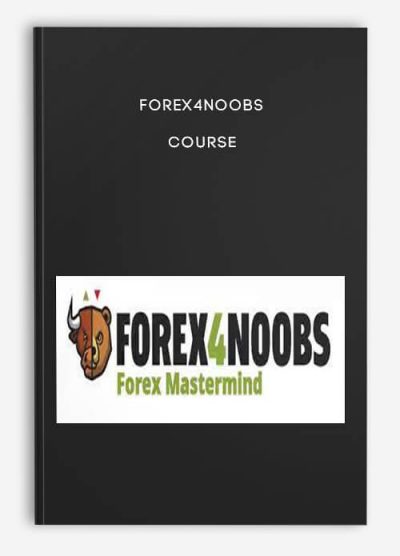 Forex4noobs Course
Salepage : Forex4noobs Course
Archive : Forex4noobs Course
Course Download Size : 1.2 GB
Description
Forex Education Basics
Basic Forex education is your first step towards mastering Forex trading and using price action.
If you are new to Forex, these lessons will show you what you need to know to start trading Forex. Why waste your time learning one hundred useless lessons, when you only need to learn twenty useful lessons to trade successfully? You shouldn't! Your time is valuable, so I designed these lessons to teach you Forex basics as quickly and efficiently as possible.
If you have been trading for a while, you already know what a pip is.
. So, you should skip straight down to the "Price Action Basics" section where I show you Candlestick Analysis Basics. The lessons under "Little Ninja" and "Super Ninja" are vital if you want to learn Price Action trading.
The Forex Education Academy is split into three sections.
Learn The Basics
If you are brand new to Forex, you need to start with the basics. In this section you will learn:
How to get started trading Forex
What Forex is and how it works
All About Charts
Without charts, it is impossible to trade Forex price action. In this section you will learn:
What a "pip" is, what leverage is, and how to enter trades
The two basic types of Forex analysis
What types of charts and time frames you should trade
Price Action Basics
Now that you know your Forex basics, it is time to learn Price Action basics. In this section you will learn:
Candlestick analysis basics
Trend line basics
When to use Price Action.
Forex Trading – Foreign Exchange Course
Want to learn about Forex?
Foreign exchange, or forex, is the conversion of one country's currency into another.
In a free economy, a country's currency is valued according to the laws of supply and demand.
In other words, a currency's value can be pegged to another country's currency, such as the U.S. dollar, or even to a basket of currencies.
A country's currency value may also be set by the country's government.
However, most countries float their currencies freely against those of other countries, which keeps them in constant fluctuation.
Curriculum
Forex4noobs Course