Description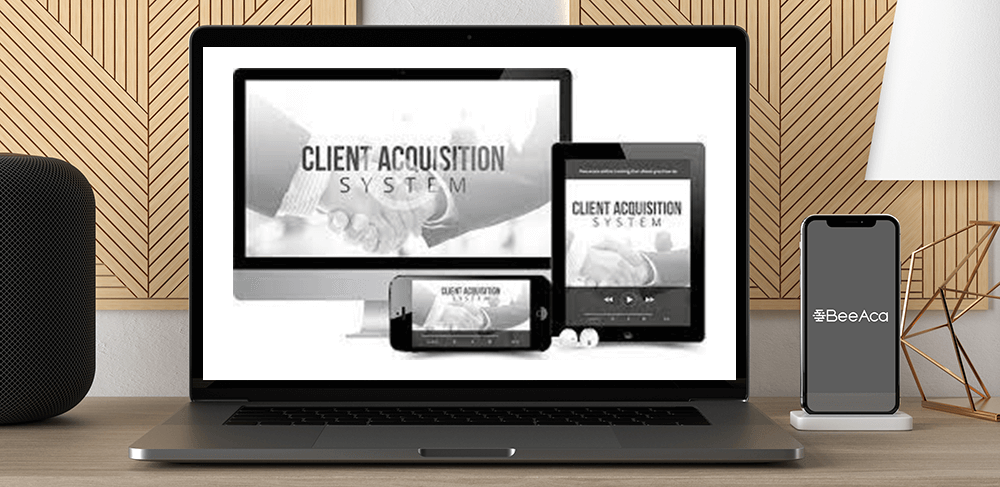 Frank Kern – Client Acquisition System
Salepage : Frank Kern – Client Acquisition System
Archive : Frank Kern – Client Acquisition System
Course Download Size : 3.3 GB
Description
Client Acquisition System
The Client Aquisition System is a five week online
class specifically for consultants, coaches, and
professional service providers.
During this class, you'll learn:
How to determine your ideal number of clients by reverse engineering your income targets and lifestyle goals.

Exactly how much to charge per client in order to have the perfect practice.

Your most valuable work that produces the most revenue.

Which prospects are likely to pay you the most …with the least resistance.

How to use Omnipresence to magnetically attract those prospects to you.

How to convert your ideal prospects into highly interested leads using the Low Hanging Fruit, Midlevel, and Cold Campaigns.

How to convert leads into clients using the collaborative close, interview-takeaway, and discovery day methods.
Author
Hi, I'm Frank Kern.
I always love the "about me" page on websites like this because they're written in the third person …even though they're typically written by the the owner of the site.
So after Frank Kern made several attempts to sound smarter than he really is by writing about himself in the third person, he quickly abandoned that approach and decided to write this page like it was a letter to a friend.
Which …in many ways, it is.
Anyway – what do you want to know?
I'm 44 years old. I live in San Diego with my wife, Natalia.
We have four kids, two bunnies, and a dog named Charlie Murphy.
Frank Kern – Client Acquisition System