Description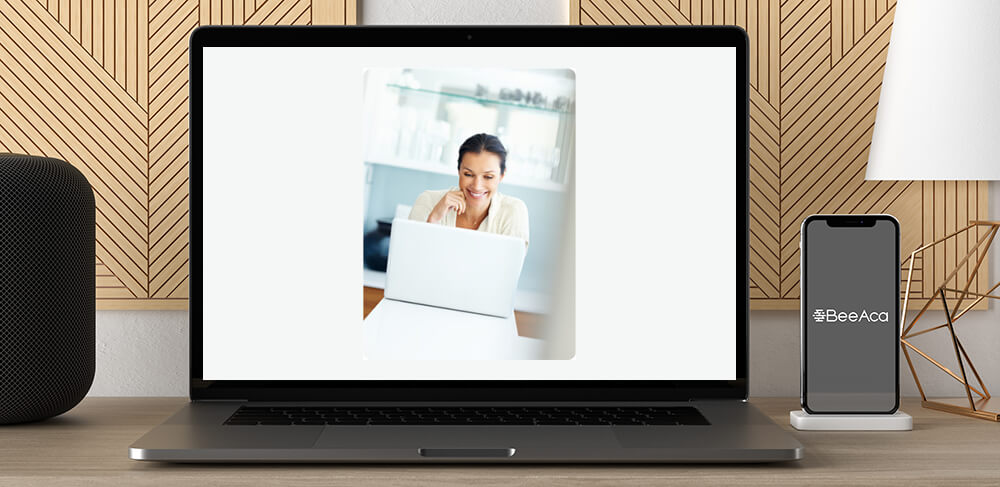 Gay Hendricks – Bestselling Author's Intensive
Salepage : Gay Hendricks – Bestselling Author's Intensive
Archive : Gay Hendricks – Bestselling Author's Intensive
Course Download Size :
What You'll Discover in The Bestselling Author's Intensive
During the intensive, Gay will skillfully guide you through the fundamental tools and unique techniques that he has used to create and sell multiple bestsellers – practices that have been successfully used by his students.
Each training session will build harmoniously upon the next, so that you'll develop a complete, holistic understanding of the principles you'll need to become a bestselling author.
Each module of the Intensive will consist of 2 core sessions of teaching from Gay, along with a Coaching Q&A Session," – where he will dive deeply into your individual challenges as a writer and support you in moving forward.
We encourage everyone who is taking the Bestselling Author's Intensive to be actively working on a writing project throughout the course, which will give you far more practical experience with the principles and teachings, as well as allow you to make best use of feedback from your fellow classmates and the special proposal feedback bonus.
Module 1: Clarifying Your Vision, Liberating Your Genius and Discovering Your True Voice
In writing your book, it all begins with a vision for what you'd most like to deliver. Once that is clarified, then you need to find and reliably access the creative voice that is at the heart of a great book. If your vision is aligned with your deeper self and your voice is true and real, your words and story come to life. If not, they don't. In this teaching session, you will begin by what it takes to clarify your vision, then learn Gay's unique system for discovering the right voice that communicates the essence of what you have to share. You'll learn:
The power of clarifying your vision and continually working with it in your subconscious through daily practices, including how to frame it in positive language
Techniques to enter the deeper psychology of your desired audience to write with the audience in mind
A time-tested system for finding what is authentic and true for you, as well as how to tell when you are writing from that source
Practices that help you engage with your place of deepest authenticity as you write
How to make the essential inner commitments that create success and the action plan for getting there
A simple formula for creating a consistent flow of creative productivity throughout the process
Developing a daily writing discipline that works for you and generates results
Module 2: Heart-Centered Marketing
(with featured guest Arielle Ford)
In this unique session that provides the core marketing foundation you will need, Gay will be joined by best-selling author, publisher and renowned teacher Arielle Ford to discuss the business of books and how Arielle transitioned to being an author by trusting to write from her heart. This session with one our country's most successful book publicists is sure to help guide to toward your best-selling work. You'll:
Learn how to write from the heart with the end user in mind
Get the foundational understandings of how the book industry works and what it takes to break through a major title
Access your voice with integrity in a way that generates intimacy with your audience
Understand the foundations of public relations and how they are an essential adjunct to your writing career and propelling your book into the limelight
Get to ask your burning questions of the woman considered the top publicist for transformational authors
Arielle Ford's stellar career includes years as a prominent book publicist, author, literary agent, TV lifestyle reporter, television producer, Sirius radio host, publishing consultant, relationship expert, speaker, columnist and blogger for the Huffington Post. As the president of The Ford Group, Arielle was widely recognized as America's foremost book publicist and was instrumental in launching the careers of many NY Times bestselling self-help authors including Deepak Chopra, Jack Canfield, Mark Victor Hansen, Neale Donald Walsch, and Debbie Ford. Arielle was the publicist for dozens of other top selling authors such as Wayne Dyer, Gary Zukav, Dean Ornish, Joan Borysenko, Louise Hay, Jorge Cruise, and don Miguel Ruiz.
Module 3: Transforming Obstacles Such as Procrastination, Resistance, and Other Energy-Draining Patterns
The main challenge for writers often isn't the actual skill of writing–it's learning how to deal with the resistance that always rises whenever we go to express our full potential in the world. This is where the vast majority of writers fail on the path to a bestseller – they simply get bogged down in energy-draining patterns. In this session you'll learn:
A unique, reliable way to re-channel the energy of your inner saboteur so that you don't get trapped in old patterns that limit your success
How to navigate procrastination with ease and results
How to use Gay's FACT process to identify the deeper levels of resistance and work with your blocks in a way that is not judgmental of yourself, setting off an internal schism
Habits to build into your daily writing regimen that prevent some of the most common energy-draining patterns from setting in
Identifying any areas where you have an "Upper Limit" problem and how to release it
Address areas where you may not be working from your zone of genius, which undermines your success
Module 4: Making It Easy On Yourself: Tips, Tricks And Tools Of The Successful Writer
There are several tools, tips and tricks that can make a writer's life much easier, as well as more successful. Unfortunately, as Gay says, "I didn't know any of them when I started out. Most of them I had to learn the 'hard way.' These are the tips, tricks and tools I wish I'd had 30 years ago, and it's my hope that sharing them will save you a lot of unnecessary 'hard way' learning." Some of Gay's tools are practical, others more metaphysical in nature.
A step-by-step formula for creative fulfillment and financial success
Harnessing the power of "The Screenplay Shortcut" to give yourself a sense of completion, right from the beginning
Strategies to "collapse time" and generate far more output with less effort
Module 5: Learning the Secret Formula for Writing that Engages the Depths of the Reader
Skilled writers often instinctively follow a pattern of writing that works with both the left and right hemisphere of our brains – and engages the all-important limbic system. When you learn to make these this skill conscious and apply it to your work, your writing suddenly becomes far more impactful because it harnesses the natural brain patterns of your readers in a way that "hooks" them in. Gay has created a unique and highly usable formulation of this knowledge in a system called ConExCon. In this module, you'll learn to:
Engage both the left and right hemisphere of your readers in a way that keeps them compelled – whether you're writing non-fiction or fiction
Learn how to write more in effectively in an hour than you used to do in a full day
Module 6: Harnessing the Transformational Power of Story
Writing your book requires a special set of skills and one of the foremost among them is the art of storytelling. However, it's one thing to hear a story that you enjoy; it's another to read one that truly transforms. This latter kind of story requires much more soul-searching, vulnerability and craft in creating an experience the really takes the reader to their depths. This skill differentiates an author from a bestselling author like no other. It's what turns readers into rabid fans of your work (and expert marketers to others). You'll learn:
Why most movie have a 3-act structure and how to harness this in your own approach to stories
How memoir writers create the compelling voice that hooks the reader into use the story. For example, is your voice that of a Discoverer, a Reluctant Hero, a Wounded Healer or some new voice we haven't heard before?
The screenwriting secret Ron Bass (who wrote Rain Man and many other hit movies) showed Gay, which provides structure and energizes your creativity.
Module 7: The Business: What You Really Need To Know About Agents, Publishers & Marketing
In this new world of blogs, Facebook and Internet, the business of writing has become increasingly important. Writers are essentially solo entrepreneurs, and those who understand the basic rules and moves of entrepreneurship can turn even a part-time writing career into a lucrative business. This module will complement the core teachings of Module 2 with Arielle Ford and you'll learn:
What Gay knows about platform building, social media, alliances, partnerships and more (he's a MASTER at building win-win partnerships)
How to recognize your genius and outsource areas where you might be skilled but are not your core genius
The most important criteria to look for in partnering with agents and publishers
Designing a bestselling book campaign (and more importantly, what NOT to do)
Module 8: Moving Forward: Integrating the Disciplines of the Bestselling Author into your Ongoing Life
During the Bestselling Author's Journey, you'll have a powerful structure in place to support your creative process. But then what? In this final module, Gay will focus on those disciplines that every writer needs to cultivate to sustain their creative momentum over time and generate prodigious amounts of great work. He'll share secrets to sustained productivity, self-care, positive psychology, accountability, and creating systems of support that don't feel burdensome but liberate your creative genius. You'll learn:
How to build writing disciplines into your daily routine… as well as give yourself appropriate time off
The art of ongoing visualization to keep the channels of creativity open
need more here…
Author
Gay Hendricks, Ph.D., has served for more than 35 years as one of the major contributors to the fields of relationship transformation and body-mind therapies. He is the author of 40 books, including The Corporate Mystic, Conscious Living and The Big Leap. Dr. Hendricks received his Ph.D. in counseling psychology from Stanford University in 1974.
Gay Hendricks – Bestselling Author's Intensive