Description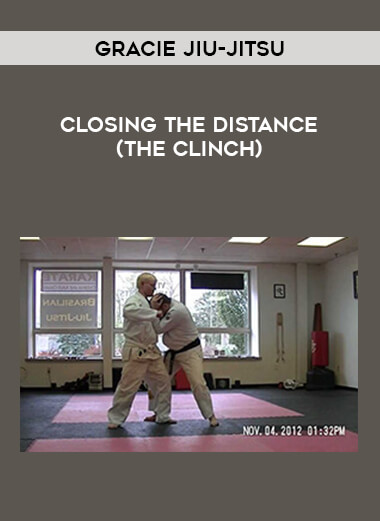 Gracie Jiu-Jitsu – Closing the Distance (the Clinch)
Salepage : Gracie Jiu-Jitsu – Closing the Distance (the Clinch)
Archive : Gracie Jiu-Jitsu – Closing the Distance (the Clinch)
Course Download Size : 558.26 MB
Rorion Gracie created the Ultimate Fighting Championship (UFC) with the objective of answering the age old question: Which martial art was the most effective for a real street fight ? Gracie Jiu-Jitsu was the answer when his brother Royce defeated representatives of Karate, Kung Fu, Savate, Wrestling, Boxing, Kick-boxing, among others in the no-holds-barred arena.
It is a fact that 95% of all real fights go into a clinch and eventually end up on the ground.
Gracie Jiu-Jitsu is the only martial art that effectively addresses ground fighting; the most important aspect of any real fight.
These simple and effective techniques do not require strength, speed, or coordination.
Closing the Distance covers how to go into a clinch, take a challenger to the ground and get the mount position.
This is taken from a self-defense point of view.
The tactic shown is to duck under a punch and slip into a body hold.
From there a hip throw or leg sweep is used for the takedown.
As your challenger goes down, you step over them to end up in the mount.
Gracie Jiu-Jitsu – Closing the Distance (the Clinch)