Description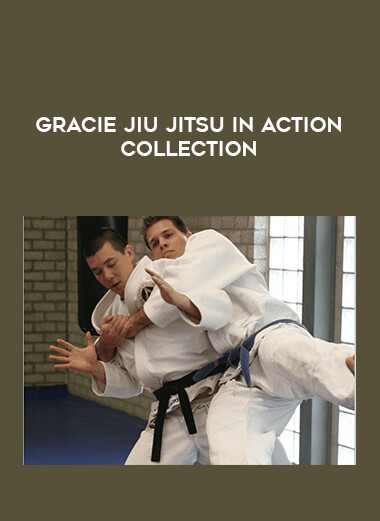 Gracie Jiu Jitsu In Action Collection
Salepage : Gracie Jiu Jitsu In Action Collection
Archive : Gracie Jiu Jitsu In Action Collection
Course Download Size :
Gracie Jiu-Jitsu in Action Volume One
See Grand Master Helio Gracie's historical battles against Japanese
Jiu-Jitsu champions Kato and Kimura, which took place in the 1950's and
the 1975 Team Gracie vs. Team Karate challenge, on tile floors, where
Rorion, Relson, and the legendary Rolls Gracie were pitted against
various karate black belts. Plus, Rorion in the first publicized NHB
match in the US, where he fights a world-renowned Kickboxing champion,
who asked to keep his identity unknown. It also includes many fights of
Gracie Jiu-Jistu students as well as the grueling match between Rickson
Gracie and the feared brawler "King Zulu".Gracie Jiu-Jitsu in Action Volume Two
This DVD documents many fights which occurred in the years just prior to
Rorion's creation of the Ultimate Fighting Championship. Including
Royce Gracie's first fight with Jason De Lucia (The second match was in
UFC II) and the Hapkido master who fights Rorion can't seem to
understand why he keeps getting choked out. You will also see Royler and
Royce Gracie compete in black belt judo competitions and prove
repeatedly that Gracie Jiu-Jitsu is more than just a sport.Bonus Footage
Ryron and Rener of the new generation of Gracie's, competing in
incredible matches against some of today's best grapplers: "King of the
Cage" champion Joe Stevenson, Jiu-Jitsu World Champion Cassio Werneck,
Todd Margolis and much more!
Gracie Jiu Jitsu In Action Collection