Description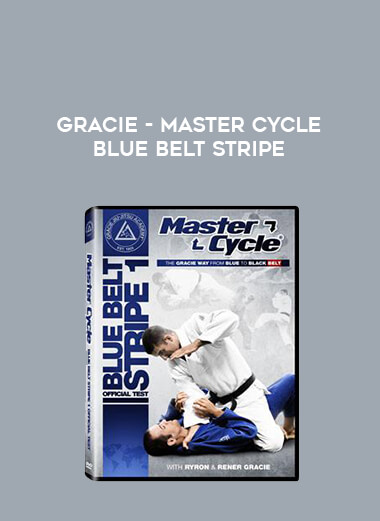 Gracie – Master Cycle Blue Belt Stripe
Salepage : Gracie – Master Cycle Blue Belt Stripe
Archive : Gracie – Master Cycle Blue Belt Stripe
Course Download Size : 3.675 GB
Beyond blue belt, Gracie Jiu-Jitsu® consists of hundreds of advanced techniques, all of which have been organized into a clearly defined, systematic curriculum called the Master Cycle® .
The Master Cycle is broken down into three levels: purple belt, brown belt, and black belt.
Advancement within each belt level requires successful completion of four stripe courses, each of which features 50-60 lessons which are divided into seven positional chapters.
On this DVD, Ryron and Rener explain the entire Blue Belt Stripe 1 testing process and they demonstrate all 160 techniques that must be perfected for promotion consideration.
The Six DrillsThe Blue Belt Stripe 1 Official Test consists of six drills, three Technical Drills and three full-resistance Sparring Drills.
On this DVD, Ryron and Rener Gracie discuss the parameters of each drill as well as demonstrate all 160 techniques in the exact order that will be expected of you.
The brothers also explain the grading criteria that will be used to grade your performance.
Drill 1: Mount & Side Mount Techniques
Drill 2: Guard & Half Guard Techniques
Drill 3: Back Mount, Leg Locks & Standing Techniques
Drill 4: Gi Sparring
Drill 5: No-gi Sparring
Drill 6: Fight Simulation Sparring
Bonus Section: Brotherly Battle As a special bonus on this DVD only, you will get to watch Ryron and Rener Gracie go at it in a 25-minute fully-resistant sparring session! To ensure that you get the most out of this dynamic grappling match, the entire session has been fully narrated – by both brothers individually – and you get to choose which one you listen to while you watch!
Gracie – Master Cycle Blue Belt Stripe