Description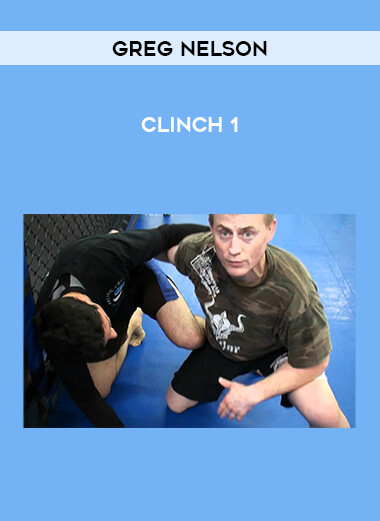 Greg Nelson – Clinch 1
Salepage : Greg Nelson – Clinch 1
Archive : Greg Nelson – Clinch 1
Course Download Size :
Vol.1
1. Basic Positioning and Knee techniques. Greg covers the foot work and different ranges you use the knee in i.e. long knee to the close quarter curved knee.
2. Arm Weaving and counters, some very cool counters here that I never knew, immediately applicable in fighting once you've learnt and drilled them.
3. Knee strikes and how to set them up from the different positions and clinches.
4. Positioning and Knee Counters. This is really cool stuff, Greg shows you how to control and manipulate your opponents movement even when they're trying to throw knees at you.
5. Takedowns & Throws: Greg shows you how to throw your opponent Thai style. Greg has some cool throws and take downs in this section. One tip I loved was when a throw has been executed the boxer will often follow his opponent to the ground and drive the knee into the downed boxer as he's on the ground. A nasty move but you can see how the ref would miss it completely.
Greg Nelson – Clinch 1