Description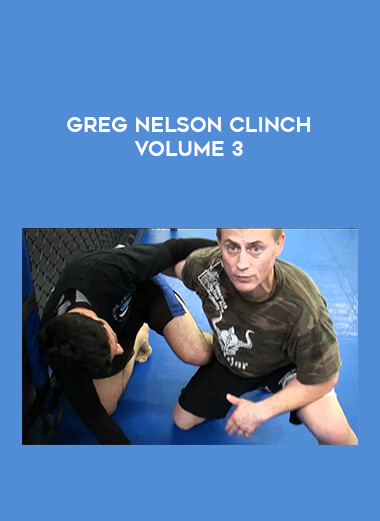 Greg Nelson Clinch Volume 3
Salepage : Greg Nelson Clinch Volume 3
Archive : Greg Nelson Clinch Volume 3
Course Download Size :
4 and a half hours of instruction from one of the greatest in the business! Greg Nelson is widely regarded as one of the best MMA coaches in the world.
He's worked with renowned fighters like Brock Lesnar, Sean Sherk, Jacob Volkmann, and Nik Lentz, to name a few!
He is also a CSW Affiliate and Erik Paulson fully certified. His qualifications are just too many to list here.
You're after this guy's material! He is one of the greatest trainers in the industry. Train hard! Part 1 of Clinch Volume 3 Introduction Off-Balancing Pummeling Lateral Movement Arm Drag on the Head and Neck Elbow Re-Drag Control �
Review of Duck Under Scoop Slide Volume 3 Part 2 Midline Side High Clinch Law Enforcement Application Ring Strategy Underhook Lead With Elbow Elbow Up Elbow Down Clinch Volume 3 Part 2 Midline Side High Clinch Summary of the Underhook � Overhook
Greg Nelson Clinch Volume 3