Description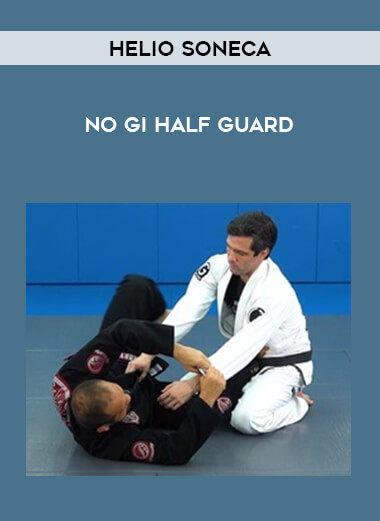 Helio Soneca – No Gi Half Guard
Salepage : Helio Soneca – No Gi Half Guard
Archive : Helio Soneca – No Gi Half Guard
Course Download Size : 399.47 MB
In this DVD, you will find numerous BJJ techniques to enhance your half guard game.
Chapters:-Intro-Basic Drills-Fundamental half guard position 1-Fundamental half guard position 2-To the back from half guard headlock-To the back from half guard-To the back from 2nd fundamental position-Guillotine from 2nd fundamental position-Neck crank from 2nd fundamental position-Armbar from 2nd fundamental position-Omoplata from 2nd fundamental position-Sweep from 2nd fundamental position-Kneebar from 2nd fundamental position-Swim move for underhook-Arm lock when opponent has the crossface-Sweep to knee bar-Counter to knee bar sweep defense-Sweep without the foot-To the back-Arm triangle choke defense sweep 1-Arm triangle choke defense sweep 2-To guard against crossface and underhook-Alternative to re-guarding with cross-facing and underhook-Cross knee pass defense-Sparring-Thanks-Rapid learning reviewHelio "Soneca" Moreira started practicing Brazilian Jiu-Jitsu at the age of 8 with Black Belt master Cirilo Azevedo.
Having fallen in love with this Martial Art at the age of 9, he was already a Brazilian Champion.
At the age of 13, Helio moved to Rio De Janeiro and started to practice with the Gracie Club, now known as Barra Gracie, taught by the Machado Brothers, Ze Henrique Leao Teixeira and Renzo Gracie.
Soneca, as he is known in the Martial Arts world, chose Brazilian Jiu-Jitsu as his career totally dedicating himself to it.
At the age of 22, he received from Master Carlos Gracie Jr.
, the Black Belt he had been dreaming of; a prestige that few people had at that time.
Soneca is currently a 4th degree black belt and known as one of the best fighters and Masters in the world.
He is also one of the founders of Gracie Barra, currently the best Brazilian Jiu-Jitsu school in the world.
Soneca is famous for his amazing competition victories which include Brazilian, Pan-American, International, and World Championships.
He has also won several NHB championships.
Helio Soneca – No Gi Half Guard