Description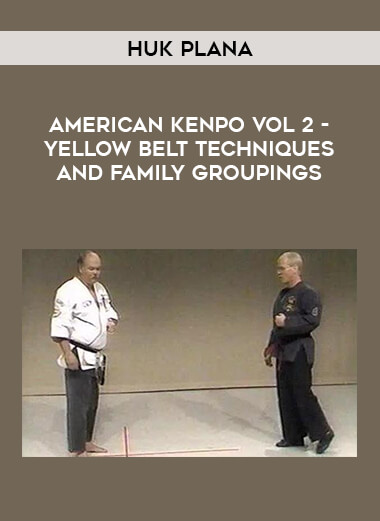 Huk Plana – American Kenpo Vol 2 – Yellow Belt Techniques and Family Groupings
Salepage : Huk Plana – American Kenpo Vol 2 – Yellow Belt Techniques and Family Groupings
Archive : Huk Plana – American Kenpo Vol 2 – Yellow Belt Techniques and Family Groupings
Course Download Size : 482.60 MB
American Kenpo Vol 2 – Yellow Belt Techniques and Family Groupings – Huk Plana English | 720×480 | MPG | 23.
976 fps 1150 kbps | MP3 192 kbps |
Description:
Richard "Huk" Planas – owner of 9th Dan in American Kenpo Karate.
It is called "instructor trainer" because he does not teach "how to" and "why do so" based on shared rules and principles of the movement.
This video shows the technique of yellow belt, but also highlights the similarity and variation techniques.
A lot of explanation is in words, then there is at least an elementary knowledge of English can not hurt.
Huk Plana – American Kenpo Vol 2 – Yellow Belt Techniques and Family Groupings