Description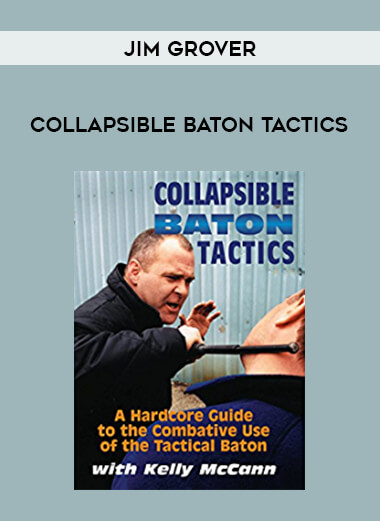 Jim Grover – Collapsible Baton Tactics
Salepage : Jim Grover – Collapsible Baton Tactics
Archive : Jim Grover – Collapsible Baton Tactics
Course Download Size : 666.39 MB
COLLAPSIBLE BATON TACTICSA Hardcore Guide to the Combative Use of the Tactical BatonAuthor: Kelly McCann, aka Jim GroverThe collapsible baton is one of the most effective yet least understood personal defense weapons ever developed.
Although it is carried by security professionals and law enforcement personnel worldwide, few training programs take full advantage of its awesome close-combat potential.
Personal protection expert Kelly McCann has been carrying and using tactical batons for years while working in some of the world's scariest places.
In this video, McCann reveals his results-oriented approach to the use of this weapon, which is very different than the "official" systems taught to law enforcement.
McCann begins with the finer points of carrying, drawing and deploying your baton from concealment, not from a pouch on law enforcement duty rig.
He then teaches you a complete combative system with the weapon that includes closed-baton tactics, high-speed deployments, blocks, strikes, levers, takedowns, use of the free hand and even baton groundfighting tactics that have been proven to work in countless real-world situations.
This DVD is sure to revolutionize your capabilities with the tactical baton.
For academic study only.100 min.
Jim Grover – Collapsible Baton Tactics