Description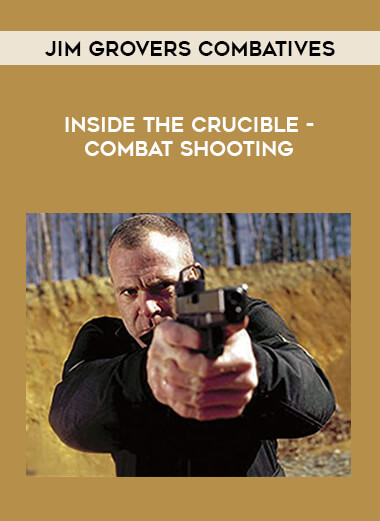 Jim Grovers Combatives – Inside the Crucible – Combat Shooting
Salepage : Jim Grovers Combatives – Inside the Crucible – Combat Shooting
Archive : Jim Grovers Combatives – Inside the Crucible – Combat Shooting
Course Download Size : 1.805 GB
Complete your close-combat education with this final volume of Kelly McCann's extraordinary Inside the Crucible series.
In this video, McCann aka Jim Grover rounds out your combat shooting skills with a double dose of reality.
First, he teaches you the methods actual gunfight survivors have used to draw, shoot, reload and clear malfunctions while operating a pistol with their weak hand.
He then shows you how to turn technique into tactics by explaining and demonstrating the proper use of cover, including the difference between cover and concealment, the proper offensive and defensive use of both, and the proper way to use cover while drawing and shooting from the standing, kneeling and prone positions.
McCann also shows you how to use man-on-man drills to increase your reflexes and shooting speed and concludes the series with vehicle exfiltration tactics – how to properly exit a vehicle in an emergency, the best way to draw your pistol while doing so and the realities of using vehicles as cover when you have no choice but to shoot.
Jim Grovers Combatives – Inside the Crucible – Combat Shooting