Description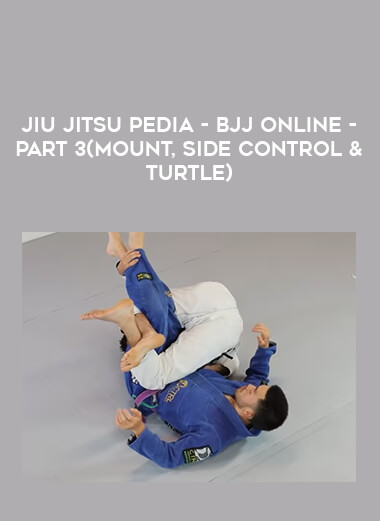 Jiu Jitsu Pedia – BJJ Online – Part 3 (Mount, Side Control & Turtle)
Salepage : Jiu Jitsu Pedia – BJJ Online – Part 3 (Mount, Side Control & Turtle)
Archive : Jiu Jitsu Pedia – BJJ Online – Part 3 (Mount, Side Control & Turtle)
Course Download Size :
Part 3 – This contains Mount, Side Control & Turtle Position.Intro Video – https://youtu.be/n1sBaPdUbRI?list=PL21pr3L82kCYXxib5_Yd3uFtpASujgHQW
Instructors – Ricardo "Franjinha" Miller, Sean Apperson, Jeff Glover, Travis Stevens & more.About
– Jiu-Jitsupedia™ — Online Jiu Jitsu instructional videos, wrestling
and Judo takedowns, Jiu Jitsu for MMA & more. Visit us at –
www.JiuJitsuPedia.com – to learn moreCompany Overview –
Jiu-Jitsupedia™ was created by the owners of the world famous Paragon
Brazilian Jiu-Jitsu club. Our online Jiu-Jitsu instructional site will
be updated monthly with the latest positional advancements to date.
Jiujitsupedia is a complete grappling source teaching feet to floor
techniques broken down by position. We use a systematic teaching
approach and each position is broken down from fundamental to advanced
cutting edge positions. Our videos are shot in a well-lit studio
offering exceptional audio and visual quality. Multiple camera angles
are used in every video.
Jiu Jitsu Pedia – BJJ Online – Part 3 (Mount, Side Control & Turtle)