Description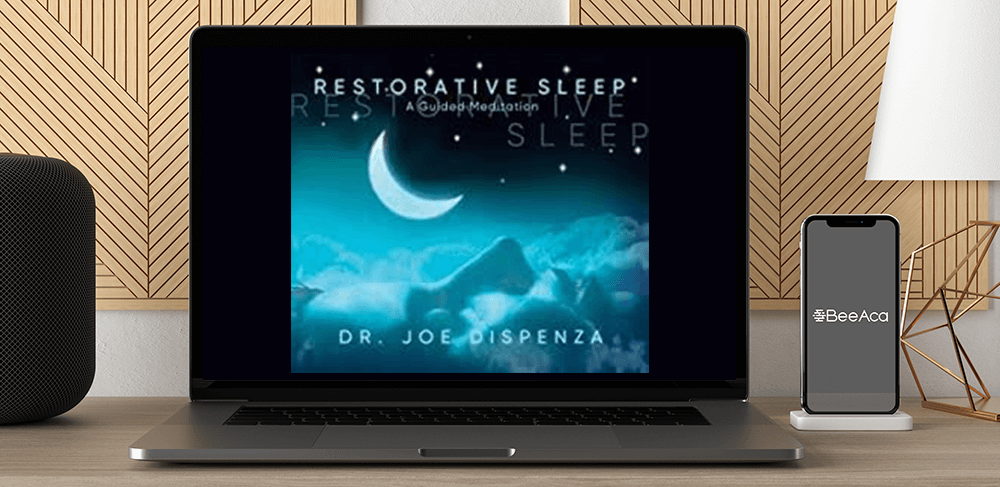 Joe Dispenza – Restorative Sleep
Salepage : Joe Dispenza – Restorative Sleep
Archive : Joe Dispenza – Restorative Sleep
Course Download Size : 86.1 MB
86.11 MB
Course Information:Quote:Wake up each day feeling refreshed, awake and filled with vital energy!This meditation is used to program your body to sleep better, to repair, restore and regenerate itself, and thus balance your brain and your body. 
You'll wake up in the morning feeling alert and filled with vitality and energy. It can be used for insomnia as well.During this meditation, Dr. Joe will guide you in reprograming your autonomic nervous system so that your hormonal systems become more balanced, your immune system gets stronger, your brain is working better, your senses are sharpened, and you'll awake each day feeling stronger and healthier, more alive and energetic.
Curriculum
Author
Joe Dispenza, New York Times bestselling author, researcher and international lecturer. Dr. Dispenza received a B.S. from Evergreen State College and his Doctor of Chiropractic degree from Life University, where he graduated with honors. His postgraduate training and continuing education has been in neurology; neuroscience; brain function and chemistry; cellular biology; memory formation; and aging and longevity. He is an invited member of Who's Who in America, an honorary member of the National Board of Chiropractic Examiners, the recipient of a Clinical Proficiency Citation for clinical excellence in doctor-patient relationships from Life University, and a member of Pi Tau Delta – the International Chiropractic Honor Society.
Joe Dispenza – Restorative Sleep