Description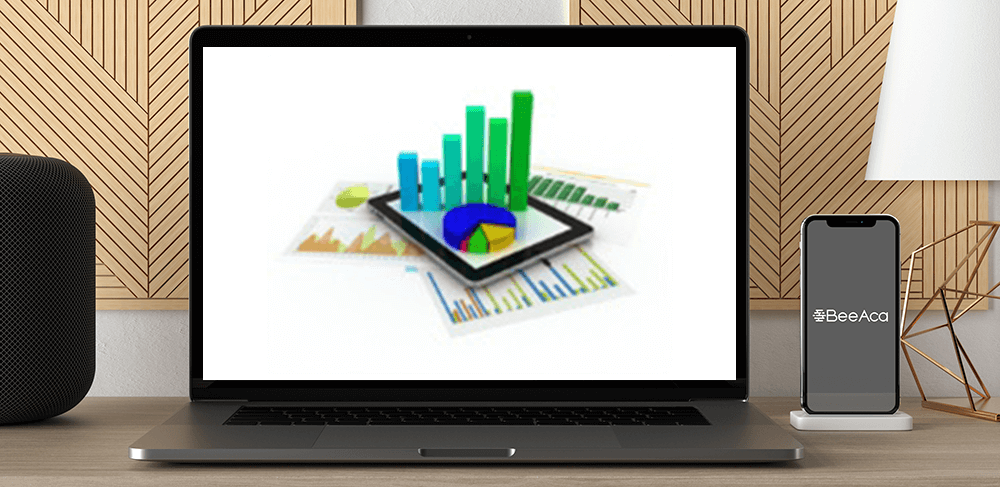 K2's Advanced Excel
Salepage : K2's Advanced Excel
Archive : K2's Advanced Excel
Course Download Size :
If you are an experienced Excel user seeking to elevate your skills, join the K2 team for K2's Advanced Excel. In this laptop-friendly program, you will learn critical advanced Excel skills in six key areas: 1) collaborating with other users and securing workbooks, 2) using tables to analyze and report data, 3) integrating and manipulating data from external sources, 4) creating and auditing complex formulas, 5) advanced data analysis tools, and 6) visualization techniques to analyze and communicate information.
The content of this course draws from over twenty-five years of experience in delivering Excel training to accountants and other business professionals and throughout the program, relevant, real-world examples reinforce the major topics presented. You do not want to miss this opportunity to become more efficient and proficient in Microsoft Office Excel, the accounting and financial professional's tool of choice. This course covers advanced Excel topics found in Excel 2007 through Excel 2016.
Basic Course Information
Learning Objectives
Upon completing this course, you should be able to:
Identify and implement the best techniques to secure sensitive information in Excel workbooks and collaborate with other users to improve accuracy and efficiency

Create tables and take advantage of their advanced features, such as dynamic data ranges, structured reference formulas, and the ability to relate multiple tables together into a Data Model

Import and link data into Excel from external sources – including text, Access, and SQL Server – and use advanced tools, such as Power Query and various cleanup tools to manipulate the data to meet specific needs

Use advanced functions, such as SUMPRODUCT, VLOOKUP, HLOOKUP, MATCH, INDEX, NETWORKDAYS, RAND, RANDBETWEEN, NPV, IRR, XNPV, and XIRR to create and audit complex formulas

 Analyze worksheet data using techniques such as Data Tables, Subtotals, Slicers, Filters, and PivotTables

Describe techniques used to create, manipulate, and customize charts for analyzing and communicating information
Major Subjects
Excel

Accounting

Computer Software & Applications
Tommy Stephens received a Bachelor of Science in Business Administration degree (Major in Accounting) from Auburn University in 1985. In 1992, he earned a Master of Science degree (Major in Finance) from Georgia State University in Atlanta. Presently, Tommy is a Certified Public Accountant, a Certified Information Technology Professional, and a Chartered Global Management Accountant.
During his professional career, Tommy has gained valuable experience in a variety of positions, including:
Working as an auditor and technology consultant for an Atlanta-based public accounting firm;

Leading an Internal Audit staff and managing a Cost Accounting team for a Fortune 500 company;

Serving as a Chief Financial Officer for an international engineering organization; and

Founding and managing his public accounting firm that provides accounting, tax, and consulting services to individuals and a variety of small and emerging businesses.
In 1995, Tommy began authoring and presenting continuing professional education courses to accounting and finance professionals. In 2003, he affiliated with K2 Enterprises, and in 2007, he joined the firm as a partner. To date, he has lectured internationally on subjects such as internal controls for small businesses, technology strategies, computer hardware and software applications, tax strategies and compliance, and financial accounting standards and applications. Over the past twenty-five years, Tommy has presented over 2,700 educational sessions to over 70,000 participants throughout the United States and Canada.
Presently, Tommy resides in Woodstock, Georgia, where he enjoys an active personal life with his wife. His hobbies include snow skiing, fishing, running, and other outdoor activities. Tommy maintains professional memberships with the American Institute of Certified Public Accountants and the Georgia Society of Certified Public Accountants. Additionally, he is a past member of the Institute of Internal Auditors.
K2's Advanced Excel