Description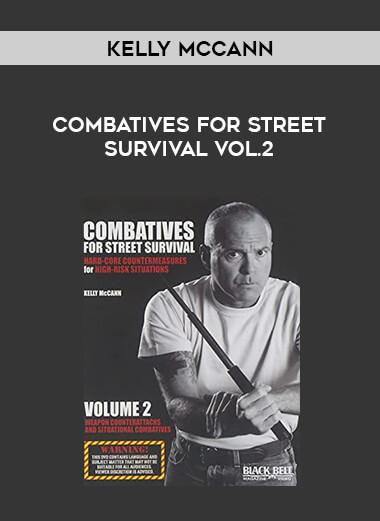 Kelly McCann – Combatives for Street Survival Vol.2
Salepage : Kelly McCann – Combatives for Street Survival Vol.2
Archive : Kelly McCann – Combatives for Street Survival Vol.2
Course Download Size :
Companion videos to the same-titled book. Enjoy. Product Information This guide explains the use of force continuum and teaches how to efficiently avoid potentially violent encounters through the use of "pre-incident indicators," leading the reader through simple yet powerful, brutally effective methods of self-defense designed for use in myriad street crime scenarios. The procedures presented are believable, relevant, and feasible, and are used by members of elite military groups and US government workers who go to high-risk areas of operation. The principle of "less is more" culminates in a concise method of self-defense based on the author's personal experiences as well as the collective experience of his pupils worldwide.
Counter-Weapon Techniques; Takedown Tools; Situational Self-Defense; and Full-Speed Sequences are covered in Volume 2.
Kelly McCann – Combatives for Street Survival Vol.2