Description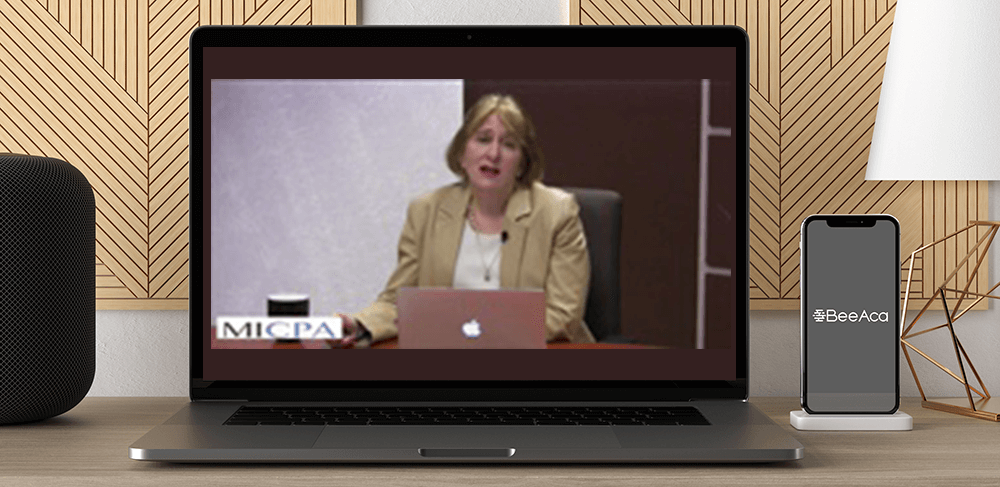 Keys to Maintaining Objectivity and Professional Skepticism
Salepage : Keys to Maintaining Objectivity and Professional Skepticism
Archive : Keys to Maintaining Objectivity and Professional Skepticism
Course Download Size :
Every professional faces situations and scenarios where they feel their independence and objectivity related to an issue is impaired. They may feel pressured by management to minimize their report findings or, in some cases, look the other way. When these situations occur, professionals are faced with the dilemma of "what do I do?" or "how do I handle this situation?". These are the types of scenarios for which our university programs and business schools do not adequately prepare us. Experience can often be a good teacher. However, all individuals should be armed with some basic concepts that will prepare them to choose the right path when such difficult situations occur.
This course is designed to prepare professionals for those difficult situations by sharing key concepts to maintaining objectivity. After completing this course, you should understand how to ensure your work can be represented as independent and objective, and ultimately provide the greatest risk mitigation to your company.
Basic Course Information
Learning Objectives
Explore the requirements of professional skepticism

Explore the rules defining independent roles

Identify the difference between legality and ethics

Explore the top five techniques to execute independence

Explore the top five techniques to assist when employing objectivity

Recognize what to do when management challenges you
Major Subjects
Introduction to maintaining objectivity and professional skepticism

Objectivity vs. independence

Techniques to ensure independence

How objective are you?

Objectivity actions
Lynn Fountain has over 37 years of experience spanning public accounting, corporate accounting and consulting. 22 years of her experience has been working in the areas of internal and external auditing. She is a subject matter expert in multiple fields including internal audit, ethics, fraud evaluations, Sarbanes-Oxley, enterprise risk management, governance, financial management and compliance. 
Ms. Fountain has held two Chief Audit Executive positions for international companies. In 2011, as the Chief Audit Executive for an international construction/ engineering firm, she was involved in the active investigation of a joint venture fraud.  The investigation included work with the FBI and ultimately led to indictment of the perpetrators and recovery of $13M.  Ms. Fountain is currently engaged in her own training and consulting business and is a regular trainer for the AICPA.
Ms. Fountain is the author of three separate technical books.  "Raise the Red Flag – The Internal Auditors Guide to Fraud Evaluations" was published by the Institute of Internal Auditors Research Foundation. "Leading The Internal Audit Function" and "Ethics and The Internal Auditor Political Dilemma" were published by Taylor & Francis In addition,
Ms. Fountain has performed as an adjunct instructor for the School of Business for Grantham University and developed the first internal audit curriculum for the School of Business at the University of Kansas.  Ms. Fountain obtained her BSBA from Pittsburg State University and her MBA from Washburn University in Kansas. She has her CGMA, CRMA credentials and CPA certificate (non-active).
Keys to Maintaining Objectivity and Professional Skepticism