Description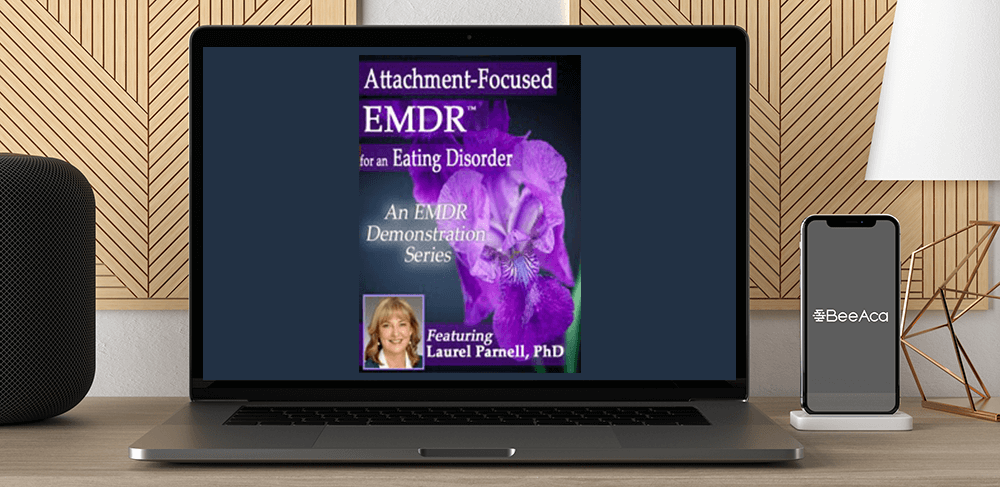 Laurel Parnell – Attachment-Focused EMDR for an Eating Disorder
Salepage : Laurel Parnell – Attachment-Focused EMDR for an Eating Disorder
Archive : Laurel Parnell – Attachment-Focused EMDR for an Eating Disorder
Course Download Size :
Faculty:

Laurel Parnell

Duration:

1 Hour 34 Minutes

Format:

Audio and Video

Copyright:

Jan 01, 2015
Description
In this session, Laurel Parnell shows how to use Attachment-Focused EMDR with a client who has an eating disorder. Laurel Parnell is a certified EMDR therapist who is dedicated to motivating clients and clinicians in gaining understanding, balance and healing. You will walk away inspired to follow through with the concepts in your personal and professional lives.
In this video, Laurel demonstrates Attachment-Focused EMDR with a woman with a life-long problem with binge eating. In the beginning of the session the client described her difficulty with binge eating and provided a history of the problem. By the end of the session, she felt the initial scene clear, and then a positive cognition was installed.
You will learn the EMDR techniques Laurel Parnell uses in order to find the target and help the client to feel grounded and at peace.
Outline
Introduction of Laurel Parnell and EMDR
Introduction of session
Presenting the Problem
Exploring the History of the Presenting Problem
Installments

Peaceful Place
Nurturing Figure
Protector Figure
Wise Figure
Team of Inner Helpers

Looking for an Example of Bingeing from which to Bridge
Using the Bridging Technique to Find a Target
Bridging from Urge to Binge
Orienting Time and Place
Developing a Target
Checking the Target
Checking in with the Baby
Following a Somatic Channel
Returning to Target
Imagination Interweaves

Meet the Baby's Needs
Moving Forward in Time
Exploring what the 9 year-old child needs
Meet 9 year-old's needs

Checking for a Positive Cognition
Installing the PC

"I am Loved" with the "Movie"

Imagination Interweave
Checking with the Baby
Positive Cognition
Installing the PC with the Baby Scene
Checking the Trigger to Binge Scene
Processing the Remaining Charge from the Trigger Scene
Doing a Reality Check

EMDR Can't Change What is True

More Reality Checking

Is this something that needs to be addressed in her life now, or is this coming from the past?

Checking the New Scenario

New Future Scenario of Making Better Healthy Choices
Identifying an Area for Future Work
Imagining the Future Scenario with New Behavior

Checking the Work

Debriefing the session and identifying possible future work

Session Summary
Faculty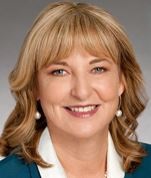 Laurel Parnell, Ph.D. Related seminars and products:
14
Clinical Psychologist, EMDR Trainer
Private Practice
Laurel Parnell, Ph.D. is one of the world's leading experts on EMDR. A clinical psychologist, she has trained thousands in EMDR in her international workshops. Dr. Parnell is the author of A Therapist's Guide to EMDR, EMDR in the Treatment of Adults Abused as Children, Transforming Trauma: EMDR, and Tapping In: A Step-by-Step Guide to Activating Your Healing Resources Through Bilateral Stimulation as well as articles and a chapter in the EMDR Casebook. Dr. Parnell is at work on her newest book: Attachment-Focused EMDR: Healing Relational Trauma, which will be published by WW Norton in 2013. Dr. Parnell has served on the faculty of the California Institute for Integral Studies and John F. Kennedy University.
An EMDR pioneer and innovator, Dr. Parnell has immersed herself in the practice and development of EMDR since 1991 bringing a client-centered attachment-focused approach to the work. A frequent presenter at conferences, she has been interviewed for television, radio and print. She maintains a private practice in San Rafael, California.
Laurel Parnell – Attachment-Focused EMDR for an Eating Disorder