Description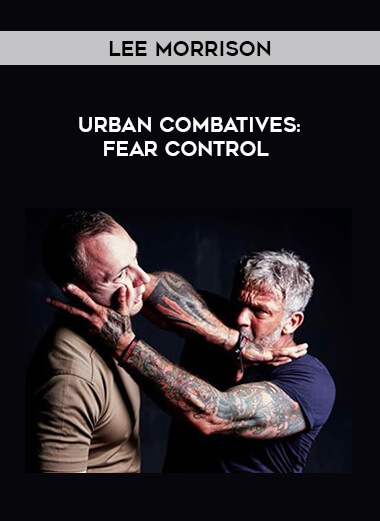 Lee Morrison – Urban Combatives: Fear Control
Salepage : Lee Morrison – Urban Combatives: Fear Control
Archive : Lee Morrison – Urban Combatives: Fear Control
Course Download Size : 206.90 MB
Outside of the more Combative or Reality based systems available, the most neglected aspect in the Martial Arts, Combative Sport and mainstream Self-defence relate to the mental aspect of any potentially violent confrontation.
The two main areas within this context relate to; Fear Control and the cultivation of a Combative Mentality or Mindset.
Part one of this two part UC Instructional lecture relates to the subject of Fear Control; or more importantly, understanding the difference between fear which is anticipation of an unknown outcome and the natural bio-chemistry of Adrenaline along with all of its associated effects.
Knowledge dispels fear of the unknown and this instructional lecture will present proven methods designed to educate the viewer through knowledge and understanding of the adrenal response, which in turn will put you on the road to developing a strategy for management of the same.
From understanding; must follow exposure, if any degree of desensitization is to be gained, here we look into ways in which he can employ structured simulation and scenarios drills designed to illicit the adrenal response along with some of its associated effects on the mind and body.
Part one sets the scene for a further more in-depth look in part two, into access and control of some of our most intense emotions.
This 2-part series will benefit anyone interested in managing stress relating to violent confrontation.
Lee Morrison – Urban Combatives: Fear Control